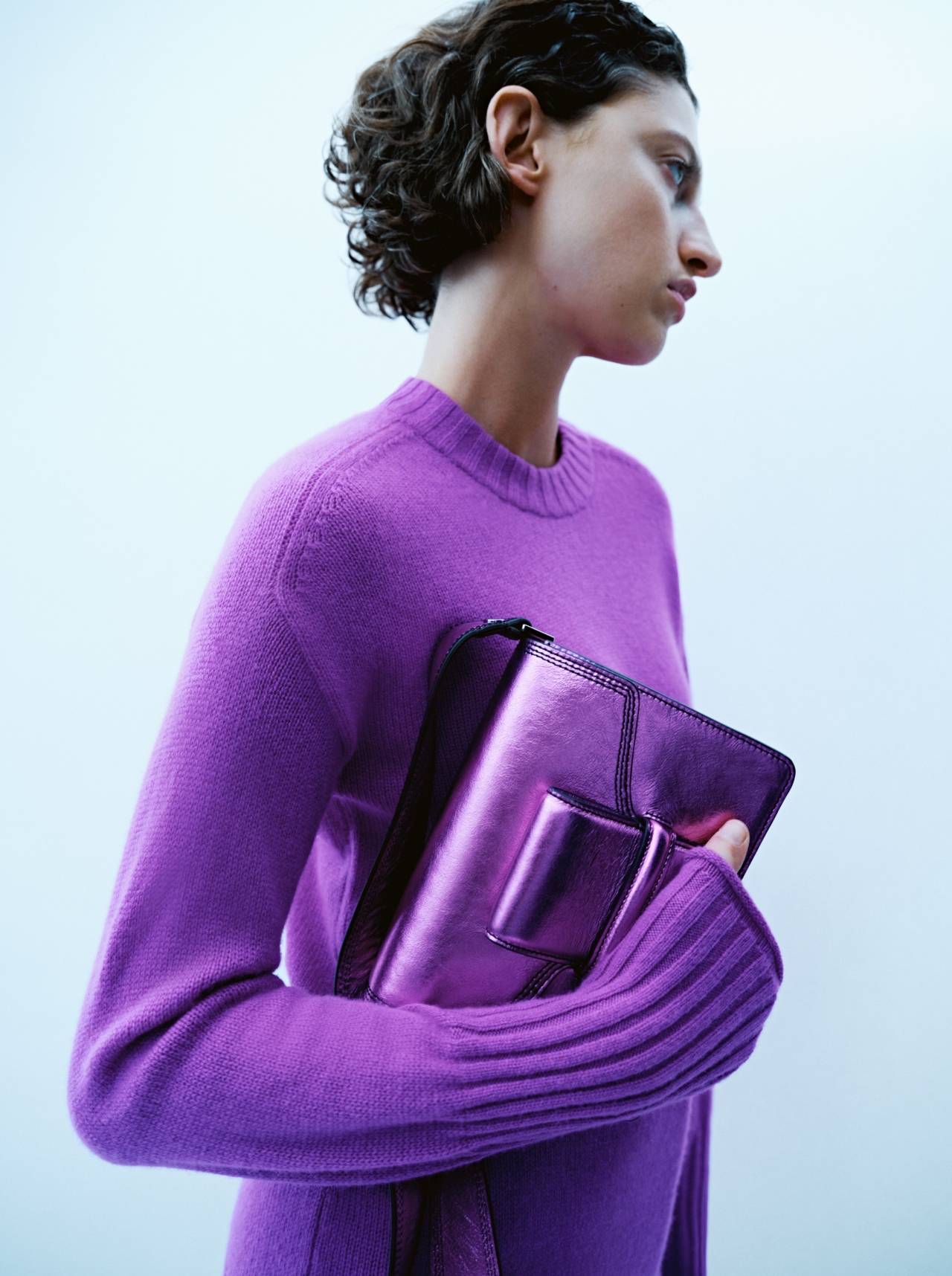 Responsible Wool
Responsible wool
Sustainability underpins our design ethos now more than ever. So, in ensuring our support of environmental protection, animal welfare and resource sustainability, we've partnered with two of the most reputable names in wool supply: ZQ and UPW.
The world's leading ethical wool producer, ZQ ensure all our wool clothing is fully traceable and sustainable.
Leaders in innovation for sustainable yarns, UPW are a socially responsible company with a true commitment to environmental protection and sustainability, throughout the production process. By partnering with UPW, we're able to ensure our Merino Wool is sustainable as they hold many certifications including RWS, ICCAW (International Cooperation Committee of Animal Welfare) and Oekotex standard 100. Most excitingly, UPW have achieved their Carbon Neutral Certification for the yarn we source from them, meaning all Merino yarn we use going forward will be completely carbon neutral.
Our reputation is built upon our unwavering commitment to excellence and environmental responsibility, evident in our meticulous choice of materials and trusted suppliers.
We proudly set a benchmark in the industry with our commitment to a transparent supply chain and the sourcing of ethically produced Merino Wool. Opting for our knitwear allows you to wear and embrace your values whilst actively contributing to a more responsible fashion industry.
What is Responsible Wool?
Responsible Wool is wool that is produced and sourced from farms where farmers commit to the highest grade of animal welfare, environmental care, and social responsibility. It also aims to reduce the negative environmental and social impacts linked with traditional wool production.
Choosing Responsible Wool over regular wool gives assurance that the welfare of the animals and the land are looked after. It also reduces the environmental footprint of the fashion industry, contributing to a more sustainable future for fashion.
At Jigsaw, we strictly source our wool from farms that are taking a progressive approach when managing everything from their land to sheep.
Responsible Wool Sourcing and its Environmental Impact
The environmental impact of our suppliers, ZQ and UPW's, wool production and practices are carefully monitored, and sustainable farming practices are used at all times to ensure its responsibility.
What does "Responsible Wool" mean?
Responsible Wool refers to the production of wool that aims to reduce the environmental impact of traditional wool production, by prioritising sustainability, animal welfare and supply chain transparency during production.


How is Responsible Wool different from conventional wool?
Unlike traditional wool, Responsible Wool production ensures the welfare of sheep and sustainable land management that minimises the environmental impact of traditional farming practices.


What are the ethical practices behind Responsible Wool farming?
The ethical practices behind Responsible Wool production farming include:
Humane treatment of sheep
Responsible grazing methods and soil conservation
Using suppliers with RWS certifications
Full traceability throughout the supply chain

Where does Jigsaw source its Responsible Wool?
We make sure we use suppliers who are certified as RWS and have a track record of sustainable, ethical practices. We work hard to build and maintain personal relationships with our quality suppliers, who are at the forefront of environmental and animal welfare initiatives.
How does Responsible Wool production impact animal welfare?
Responsible Wool farming prioritises the welfare of animals. Sheep are treated humanely and mulesing is prohibited.


Does Responsible Wool have a lesser environmental footprint?
Yes, through avoiding harmful chemicals, excessive water usage and practicing sustainable land management, Responsible Wool has a smaller carbon footprint than traditional wool.


How can I maintain the quality of my Responsible Wool items?
You can maintain the quality of Responsible Wool items by:
Washing: avoid over washing, hand-wash when possible and use mild detergent. A cold wash can also prevent shrinking and maintain quality.
Drying: air dry your woollen clothing by lying it flat on a clean surface/drying rack. Avoid hanging woollen items as this can mis-shape them.
Storing: store woollen items in clean, dry, cool, and dark places to maintain fabric quality.