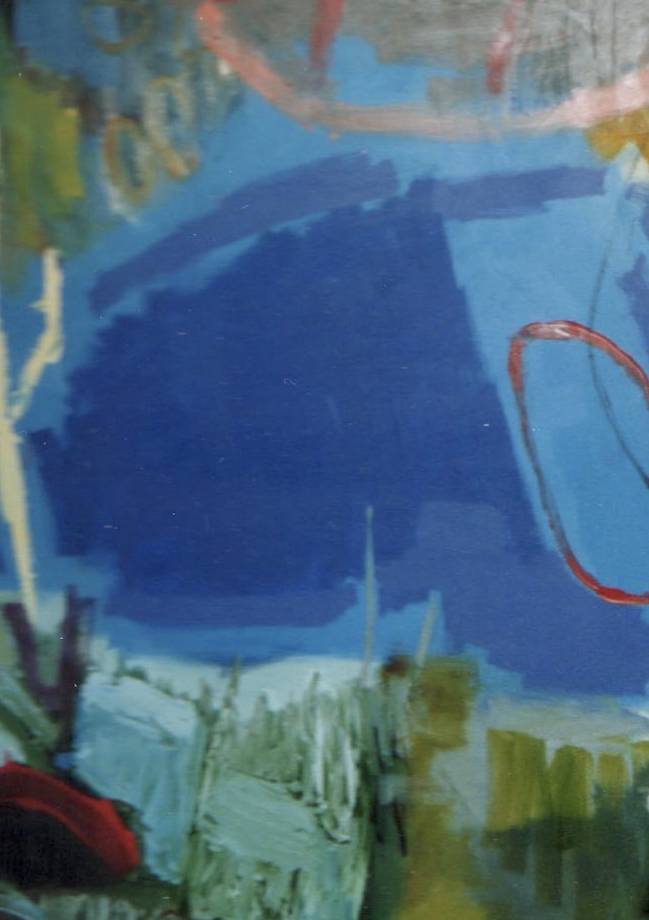 An artist inspired by immersive landscapes, Sharon Drew is a London based abstract painter and Jigsaw collaborator.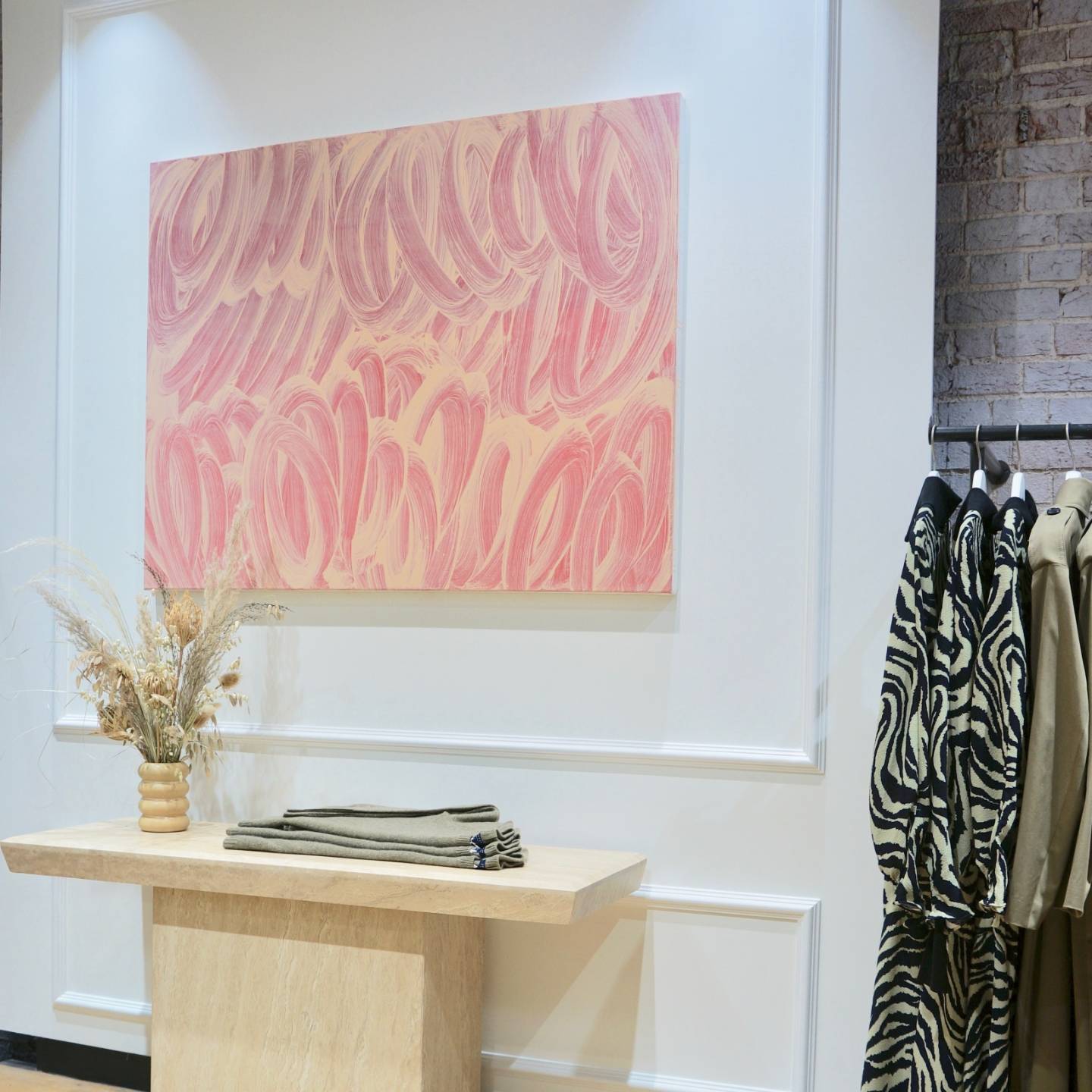 A break
from convention
A London Borough of Culture artist-in-residence, Sharon completed a Fine Art MA at Central Saint Martins where she is now a Mentor. Her works are an unprescribed celebration of paint and colour: 'I want to find the point where I am only just in control of the paint, letting it behave in ways that may surprise and delight me.'
Gathering
momentum
Sharon's love of abstract colour make her the perfect collaborator for our Guildford boutique where her piece Gathering Momentum is proudly on display. The piece encapsulates a sense of motion and evolution which resonates significantly for our beloved, re-designed Guildford store and also for Jigsaw as an iconic brand.