This Summer we collaborate with independent designer Lauren Perrin. Lauren is a French designer based in London who creates sustainable tights and gloves, all manufactured in the UK. Whilst working in London a styling assistant, Lauren was regularly asked to source brightly coloured and patterned tights to add a pop of colour to curated looks. Frustrated by the overall conventionality and lack of variety offered by other brands, she decided to explore her own designs, and so Lauren Perrin was born.
SUSTAINABILITY X DESIGN
Positioning wild, abstract, and clashing prints with a passionate ethical stance, all accessories are designed sustainably. Accessories are made to order, limiting unnecessary waste and are produced using recycled materials. Packaging is made from fabric off-cuts salvaged from London fashion houses, recycled paper and biodegradable cardboard.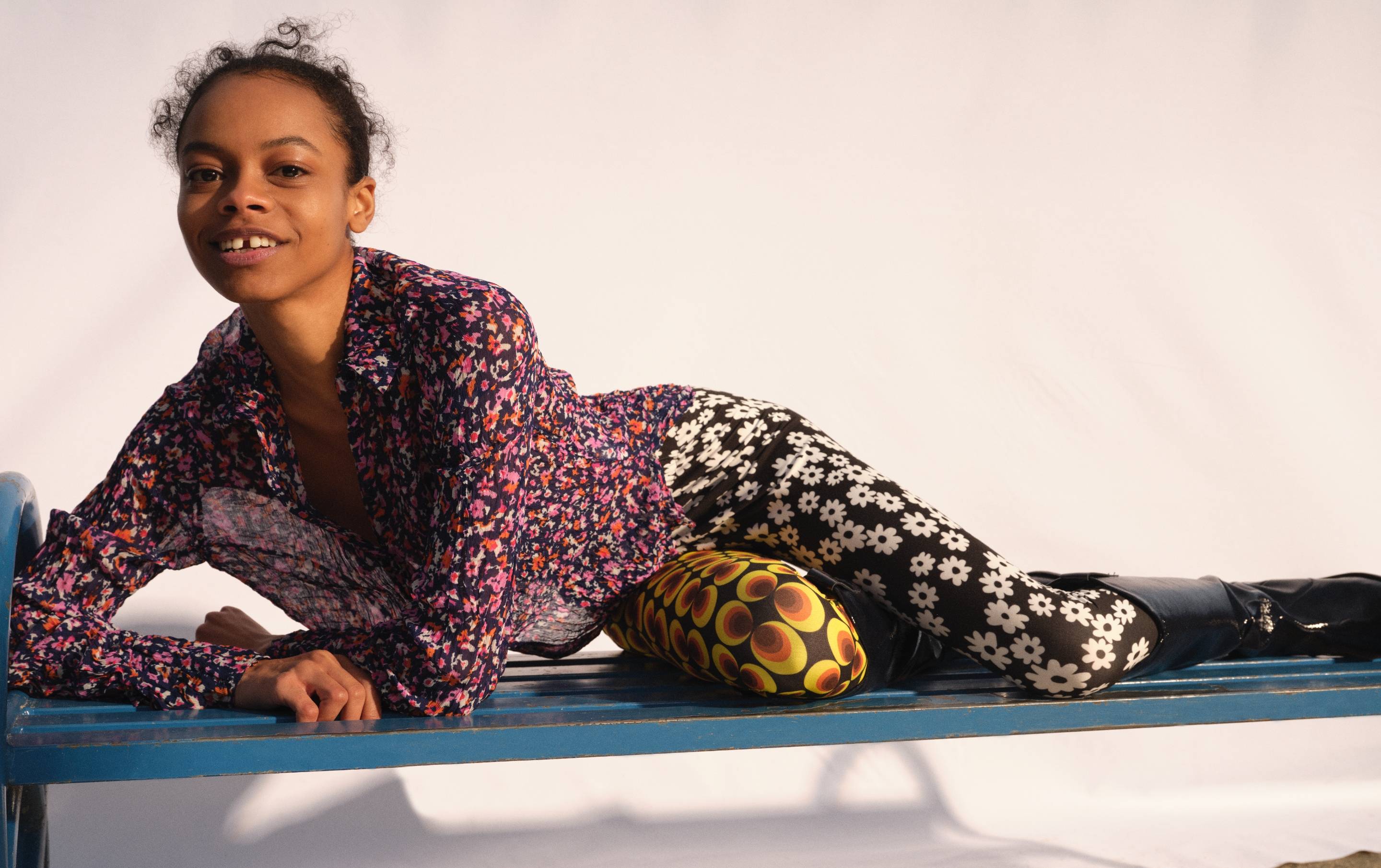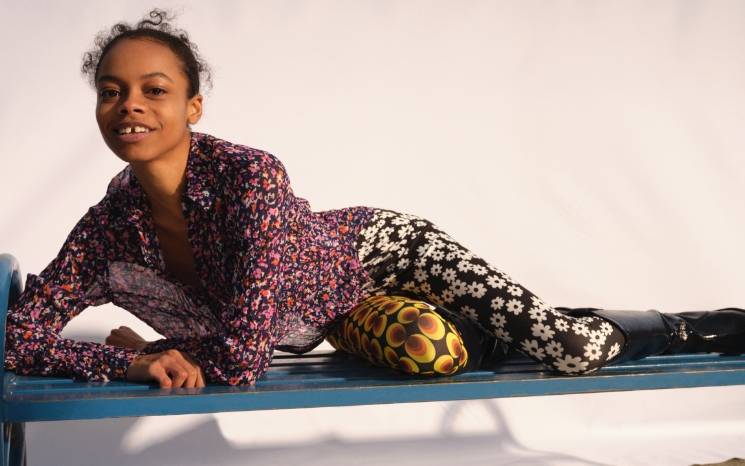 STYLE COLLABORATION
The confident and eccentric nature of the black flower tights made them a perfect alignment with Jigsaw's Spring 2022 collection. Using a design by LA-based artist Chrissie MacDonald, the tights are screen-printed polyester, making them more durable and longer-lasting than nylon alternatives.