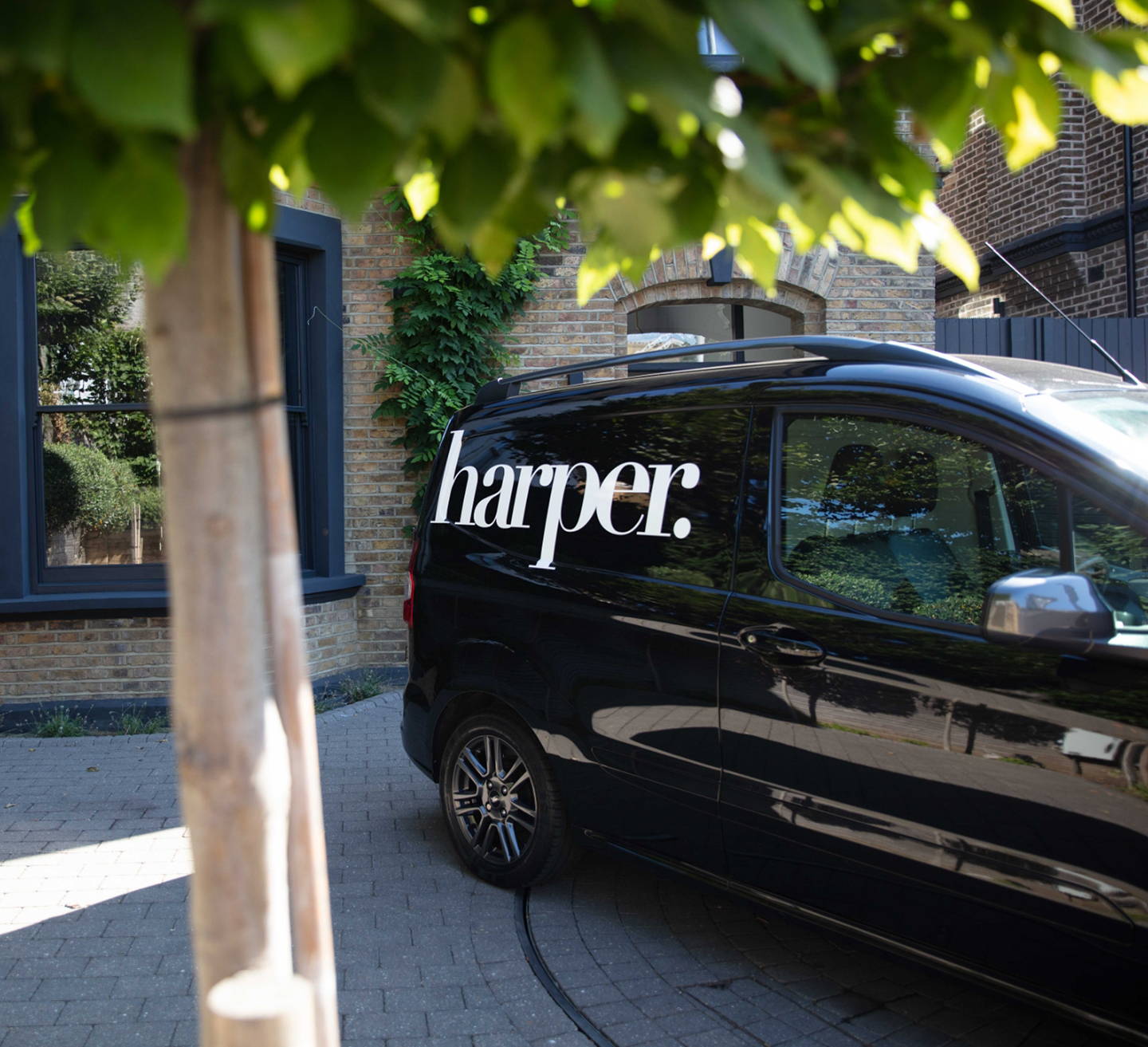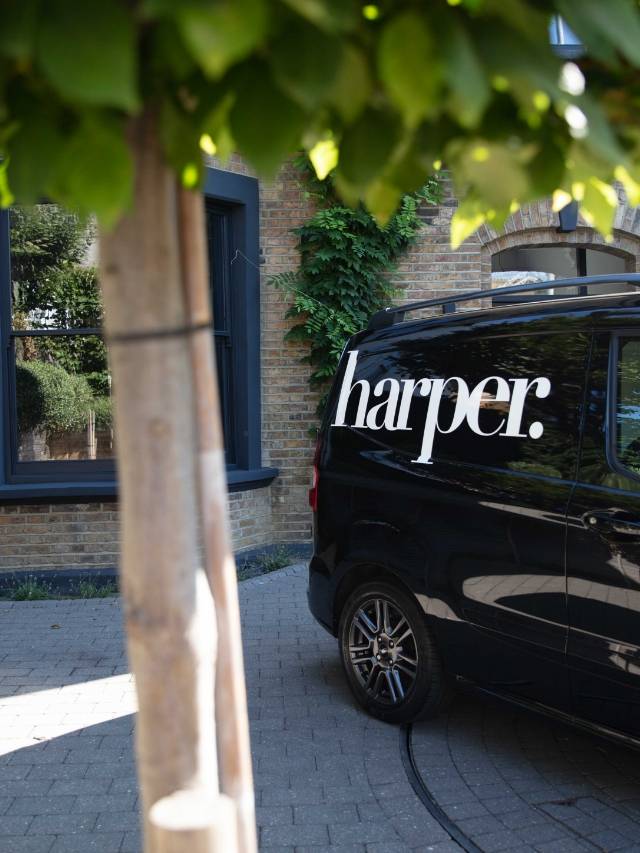 Try at home
with harper
Find your perfect fit without the
hassle of returns.
Choose an hour to try on in the convenience of your home. Only pay for what you keep and leave the returns to us. With honest size and fit advice from our brand experts, find the Jigsaw pieces you love. Try at home with Harper, available in Greater London for £15, with no upfront payment required.
Harper Try at Home is available in Greater London for the following postcodes:

WD, HA, UB, TW, KT, NW, W, SW, SM, EN, N, WC, EC, E, SE, CR, BR, IG, RM, DA
How Harper Works
1. You choose, we deliver
Place your order and book a delivery time that suits. You won't be charged in advance so order multiple sizes if you're unsure of the best fit.
2. You try and decide
Delivery will be made to your home at your specified time. Try on in comfort and mix and match with favourite pieces from your wardrobe. We can stay for styling advice, or return after 40 minutes.
3. You pay, we take away
Just pay for the pieces that you want to keep on our mobile card reader and we will take care of your returns for you
FAQs
How can I contact Harper?
You can contact Harper by email: service@harperconcierge.com or by calling: 0333 939 8123

Phone lines are open from 08:00am to 17:00pm Monday to Friday and 09:00am to 18:00pm on Saturday and closed on Sunday.
How does the Harper service work?
Harper offers a try before you buy service. After placing your order online, you are given the choice to book a 1-hour delivery slot (10am-10pm, 7 days a week) for an expert Style Concierge to drop off your items at your chosen address.

Try on your chosen pieces with other items from your wardrobe in the comfort of your own home and hand back any unwanted items to your Style Concierge. You will only pay for the items that you have selected. For further information please click on this link Harper Concierge and select the how it works page.
Does Harper serve in my area?
Harper currently serves all 32 London boroughs and will be announcing further locations in the near future.
Can I add more pieces to my appointment?
Please contact Harper's Customer Services by emailing service@harperconcierge.com or by calling: 0333 939 8123 If an adjustment is requested after the cut of times, sadly we are not able to adjust any items.
Can I reschedule my appointment?
If you would like to reschedule your appointment, please reach out to Jigsaw Customer Care by clicking this link Contact Us - Jigsaw (jigsaw-online.com). We will contact Harpers on your behalf with and try our best to reschedule your appointment
Who will bring my order, and can they come into my home?
The Style Concierge are made up of the country's best luxury fashion personnel, they can go inside your home if you would like and give you styling advice or guidance on sizes. If privacy is preferred the Style Concierge can simply drop the pieces with you, then return up to 40 minutes later to take your payment and any unwanted items away.
How many items can I try on?
There is no order limit! We encourage you to order as many items as you like to ensure you find the pieces that you love.
How do I return a product bought through the Harper service?
You have up to 40 minutes to decide if you would like to purchase any of your selected item(s). Should you need to return any items (after you have purchased) please click on the link below to view our delivery and returns page. Simply follow the steps to arrange a free Royal Mail collection or to create your returns label or QR code: Delivery and Returns - Jigsaw (jigsaw-online.com)
Can I get my pieces the next day?
Yes, we are offering this service if you order before 12pm. Exceptions are if ordering on Friday, Saturday, or Sunday, where the first delivery slot will be available on the following Monday.
Why is a product out of stock when I could place the order online?
Stock discrepancies do happen on rare occasions as multiple people could be placing orders at the same time which can sometimes lead to the items selling out. If the item is to come back into stock, Harper would be happy to facilitate the order and place a new appointment for you.
How do I pay?
You only pay once you have tried on and decided on the items you would like to keep! So, we would suggest ordering more items, even items that you would not necessarily pick as you have nothing to lose. The Style Concierges carry a portable payment device, allowing them to take payment in person. The reader accepts all card types, and even has contactless ability if you would like to pay via google or apple pay.