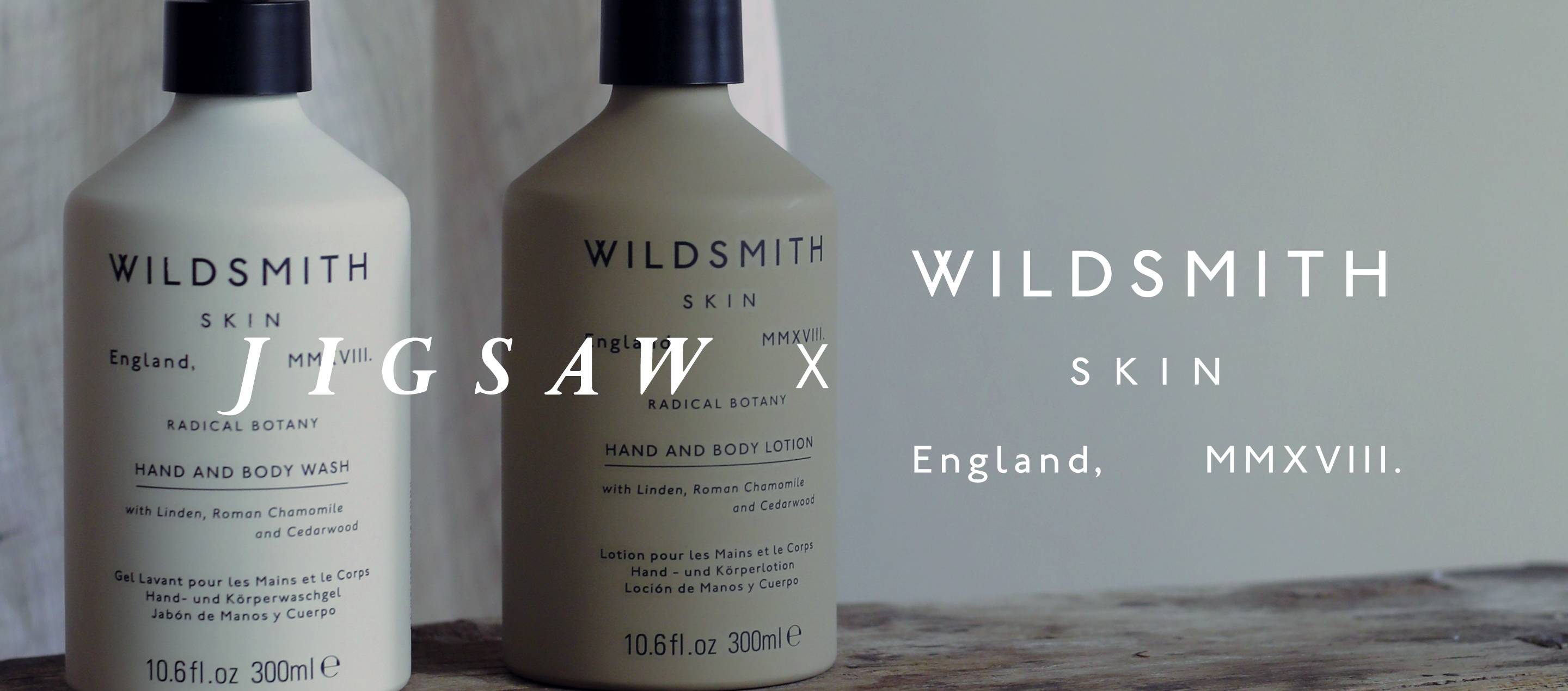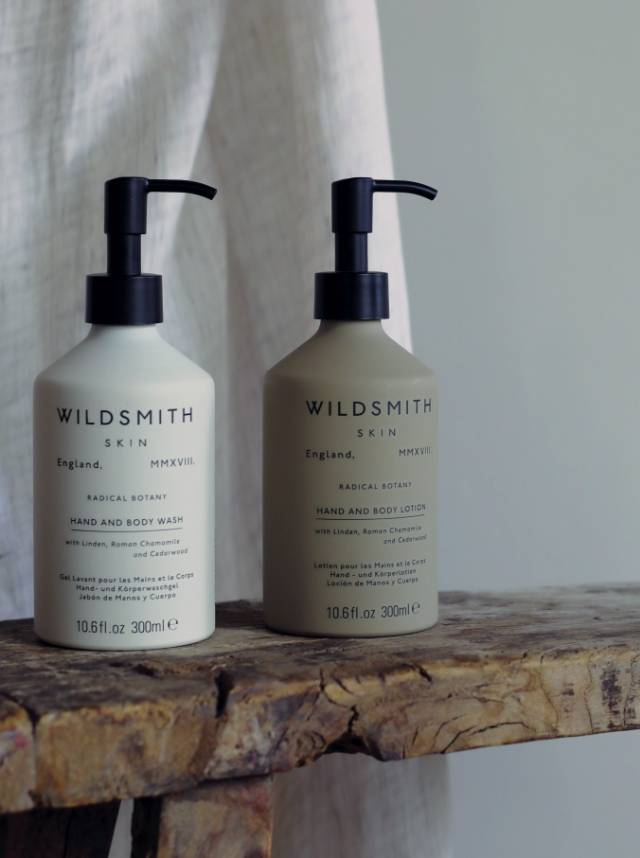 Introducing Wildsmith, the high-performance skincare brand with a radical new approach.Quality and craftsmanship are at the heart of the Jigsaw ethos, and that's why we look for partners who share our principles. We believe in responsibly sourcing and prioritising natural materials to offer the best quality products underpinned by more sustainable practices, and, fortunately, we're not the only ones. So, when we find a brand we love, we like to shout about it.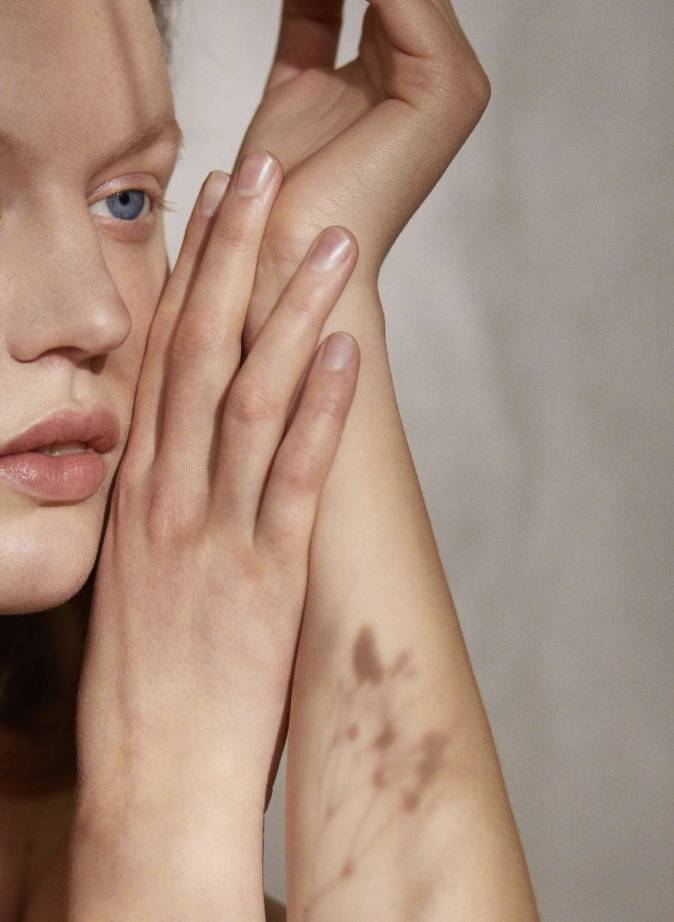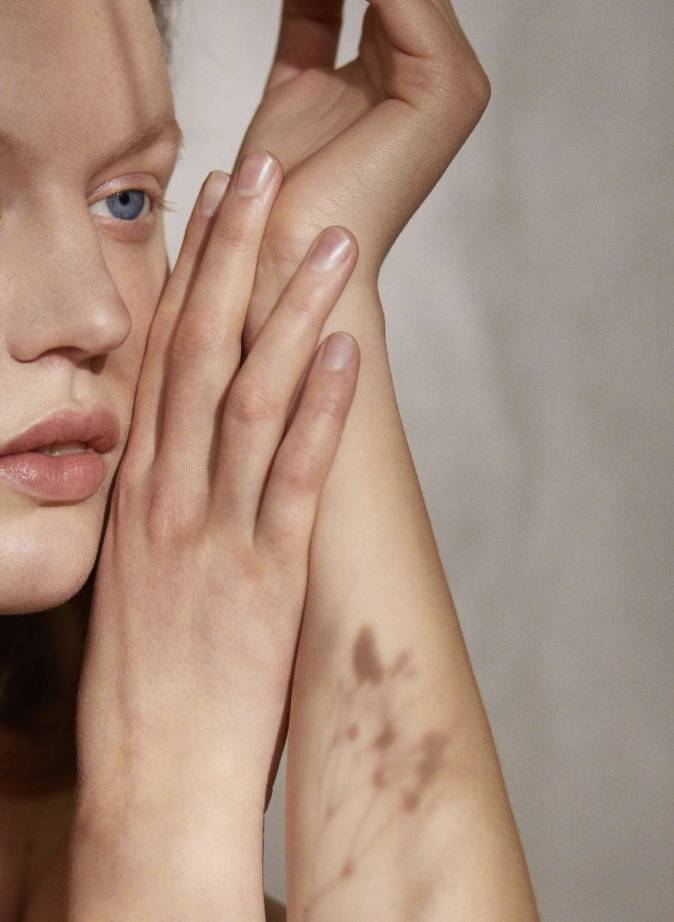 Who are Wildsmith Skin? If you don't already know, it's high time to discover the award-winning new name changing how we think about skincare. Let's start from the very beginning: in the late 19th century, pioneering horticulturalist, William Walker Wildsmith, cultivated and nurtured the grounds of the Heckfield Estate in Hampshire, and it's his considered and progressive method, and personal connection with nature, that has inspired a namesake brand. Plant derived ingredients are essential to the Wildsmith formulas and there is a strong focus on nurturing a deep connection to the natural world, effectively restoring the relationship between native plants and humans.

But this is just one element… Wildsmith is the result of many of the best minds in their field - scientists, skin experts, innovators, perfumers, horticulturalists and practitioners - coming together and combining their expertise to develop an integrated and multi-disciplined take on modern skin care.
It's an intelligent, nature-inspired approach to supporting and transforming skin health that they call 'Radical Botany'. Synthesised and engineered ingredients, bioactives and botanicals, clays and minerals and biodynamically grown plants are all used to formulate precisely targeted and effective solutions - uncompromising products proven to work.

Moreover, Wildsmith packaging is responsibly made from renewable materials such as glass, aluminium and ceramics without secondary packaging wherever possible; perfect for those for whom sustainability is a priority - and those who simply appreciate good design. So, if it's highly effective and sustainable skin and bodycare you're after, look no further.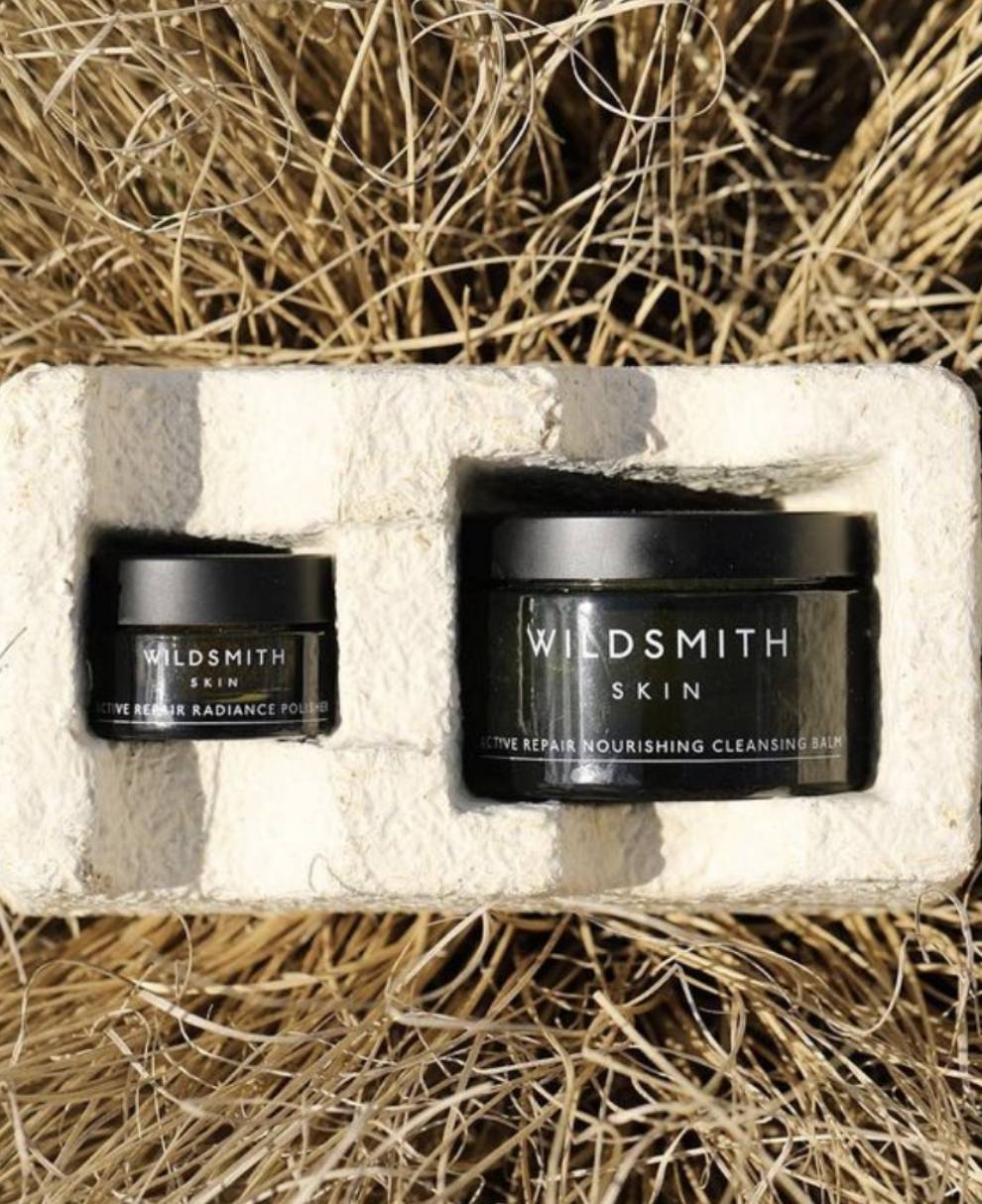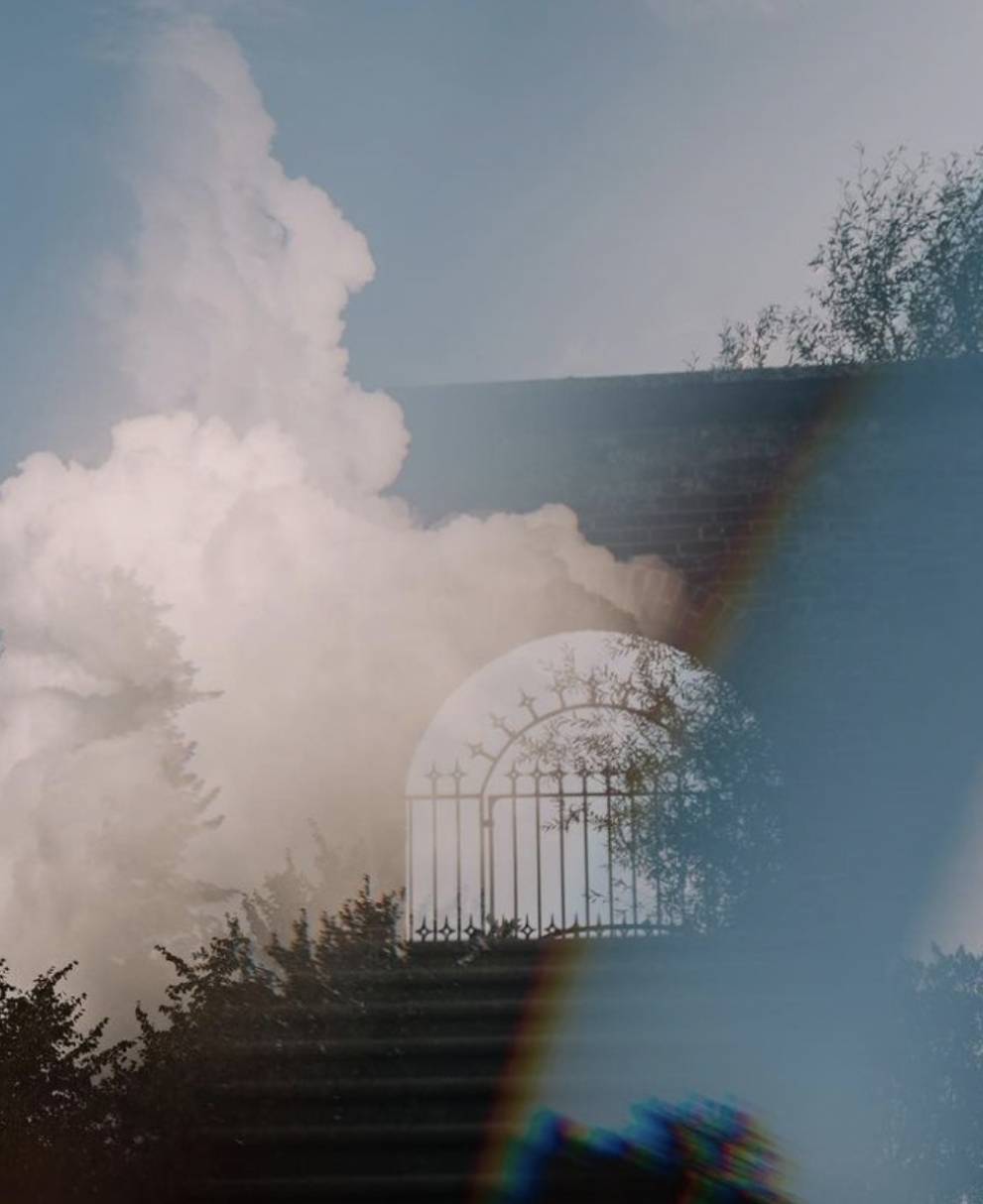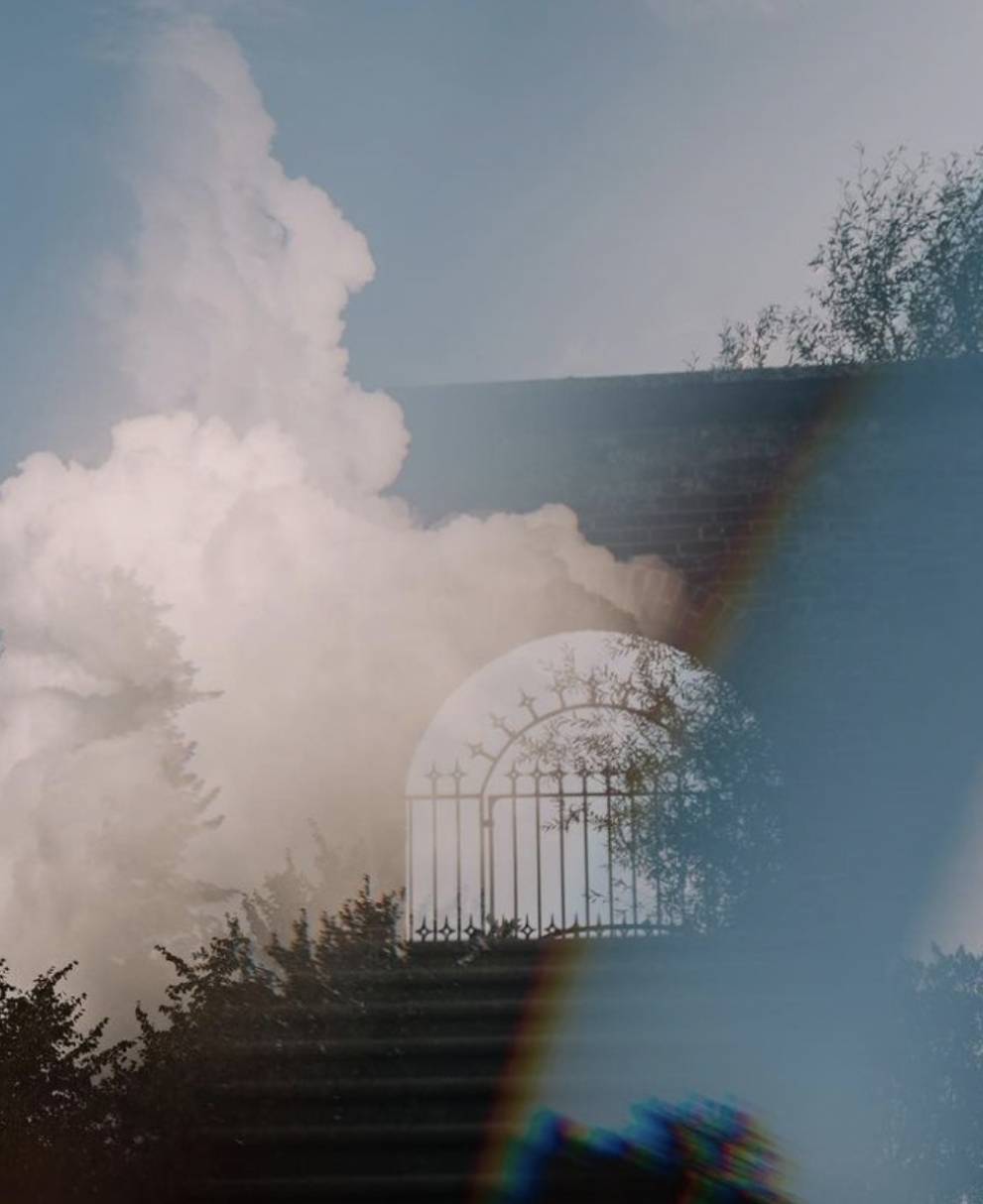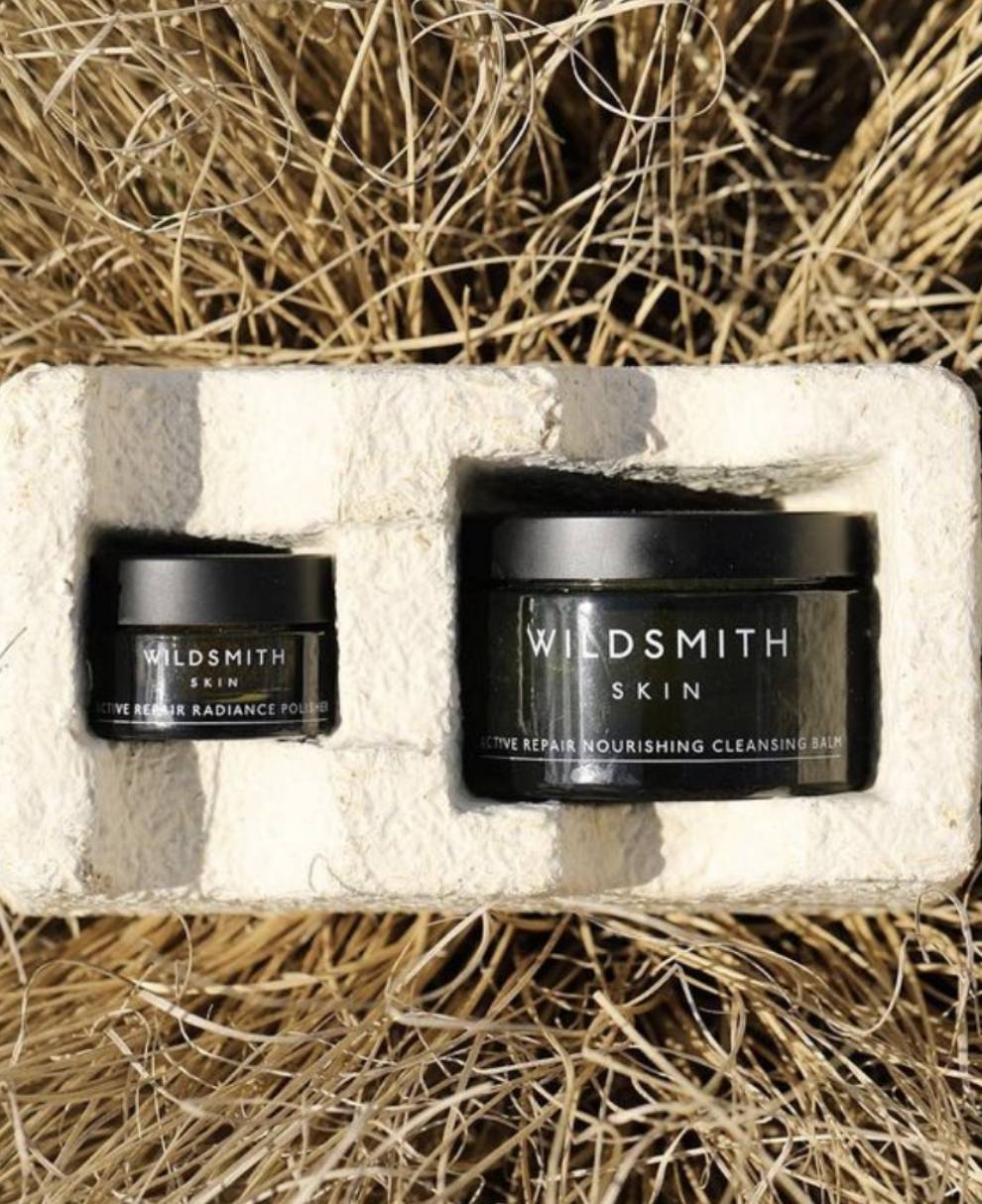 Leading Skincare Technology Inspired by the ability of trees to adapt, heal, and renew; Wildsmith draws on delivery systems that transport the precise ingredient dosage, to the specific part of the skin at the optimum time of day, developing formulations that marry the natural and human world by reinforcing the function of synthesised and engineered actives by combining them with botanical ingredients. A process they call Radical Botany.
Biodynamic Farming Where possible, Wildsmith grows using biodynamic farming principles guided by the rhythms and cycles of the earth, sun, moon, stars and planets. Detailed astronomical information is used to ascertain the best times to sow, cultivate and harvest at the market garden on the Heckled estate. This year they harvested Calendula, chamomile, rose, lemon, verbena and cucumber to make Ito hydrolats, extractions and macerations to bring energy, vibrancy, vitality and health to their formulations.
Sustainable packagingWildsmith is committed to sustainability, working hard to ensure minimal impact on the natural world. Containers are made from renewable materials such as glass, aluminium and ceramics without secondary packing wherever possible. Most of their aluminium was mined in the 18th century and is one of the most recycled materials on earth. They were also one of the first luxury beauty brands to use British-grown compostable mycelium packaging. The English stoneware they use for some of their most premium packaging is made in Stoke-on-Trent using methods unchanged since 1810. Additionally, all orders are sent with a returns label so customers can return packaging or safe and responsible recycling.
Available In
Bath
14 Old Bond Street,
Bath, BA1 1BP
Cheltenham
62-64 The Promenade,
Cheltenham, GL50 1LY
Chichester
92 East Street,
Chichester, PO19 1HA
Edinburgh
49 George Street
Edinburgh, EH2 2HT
Marlborough
11 High Street
Marlborough, SN8 1AA
Marlow
41 High Street
Marlow, SL7 1BA
Oxford
133-134 High Street
Oxford, OX1 4DN
Westbourne Grove
190 Westbourne Grove
Notting Hill, W11 2RH
Available In
Bath
14 Old Bond Street,
Bath, BA1 1BP
Cheltenham
62-64 The Promenade,
Cheltenham, GL50 1LY
Chichester
92 East Street,
Chichester, PO19 1HA
Edinburgh
49 George Street
Edinburgh, EH2 2HT
Marlborough
11 High Street
Marlborough, SN8 1AA
Marlow
41 High Street
Marlow, SL7 1BA
Oxford
133-134 High Street
Oxford, OX1 4DN
Westbourne Grove
190 Westbourne Grove
Notting Hill, W11 2RH