In Conversation With
Mr Lyan
What brought you to the art of cocktail making?
As per most, it was a somewhat convoluted route! I went from cheffing, to fine art, biology to philosophy, all with bartending as the constant. I was attracted to the fusion of the arts and sciences, and the ability to create something that brought people together (and made them happy!).
What makes Mr Lyan different from the many other mixologists?
My background has been unique and I certainly draw on this, but the collaborations we pull together and the team of amazing talent I have around me is certainly what makes the difference. I've always tried to attract people who are looking to challenge themselves and the status quo. We try and create an offering that is personal to us, honest and challenges the industry and our customers (without alienating anyone) so we definitely set out to be different…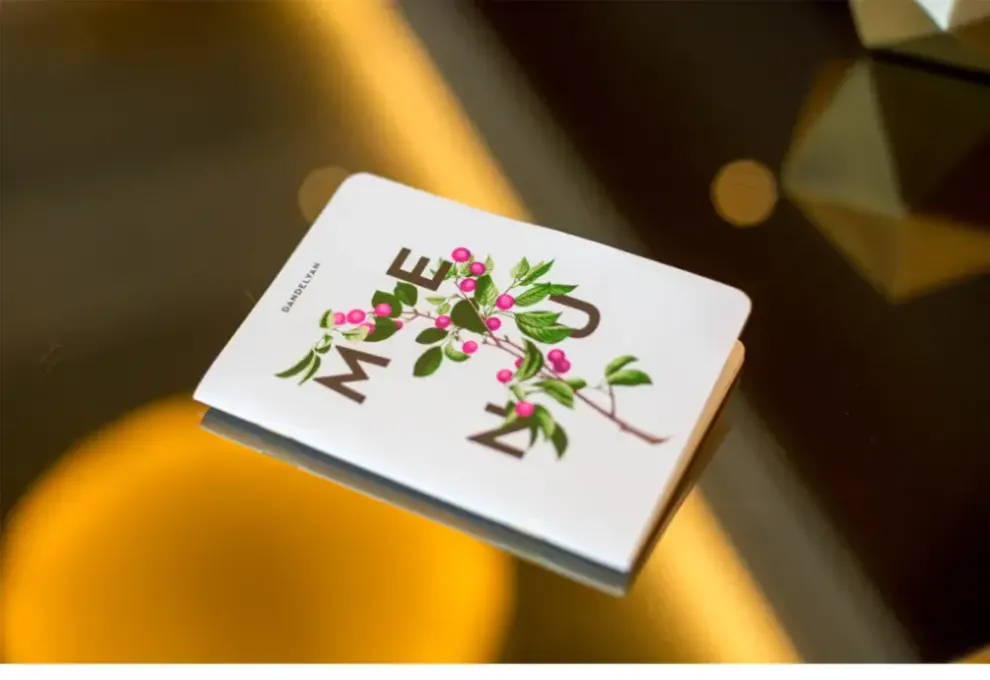 What makes your day-to-day role exciting?
Everything! No two days are alike, we have so many different projects going on – from food, to cocktails, books to bars – plus all the amazing collaborations we've been able to forge so there's always something to keep us stimulated. Plus I get to work with some incredibly smart, funny and talented folk.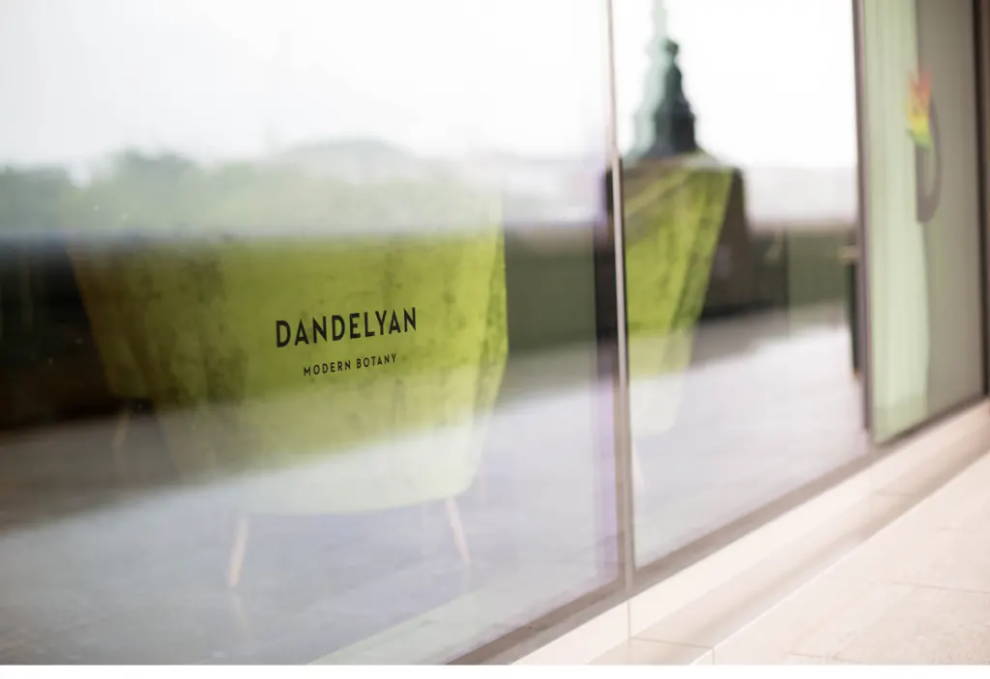 We understand the cocktail 'Jimson Blossom' takes it name from Georgia O'Keeffe's painting. What was the inspiration?
Georgia O'Keeffe was such an important artist – not only for challenging the dominance of male artists in the canon of American Modernism – but also for championing the beauty to be found in the smallest crevices of nature. When we were looking to pay homage to her, the team was tasked with finding a way to reference the floral notes without making it confected, whilst still alluding to her framing and use of colour.
The drink was inspired by a white canvas on which the flowers were overlain, and using delicate floral notes in a summery, refreshing cocktail. It's a twist on a gin sour, using a citrus forward gin from one of our bartenders called Porter's, which is matched with Yellow Chartreuse (a floral, herbal liqueur), some coconut, lime and chamomile and passiflora tinctures. It's served straight up, and some dianthus and viola flowers are laid on the white bed of the drink, so as you look down on the drink, it references a canvas.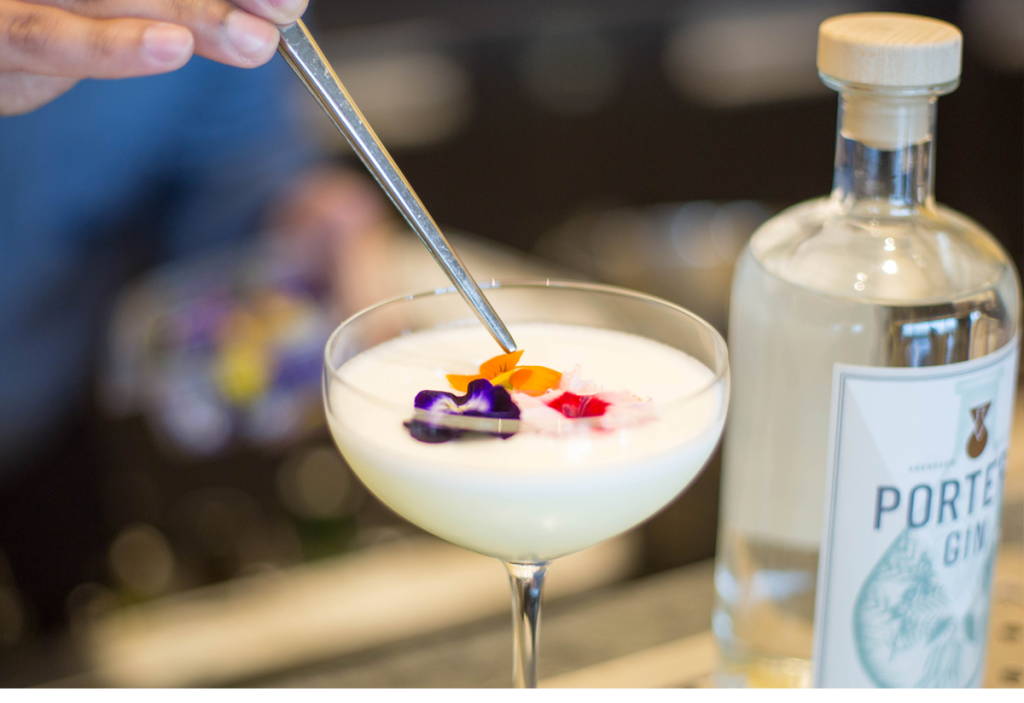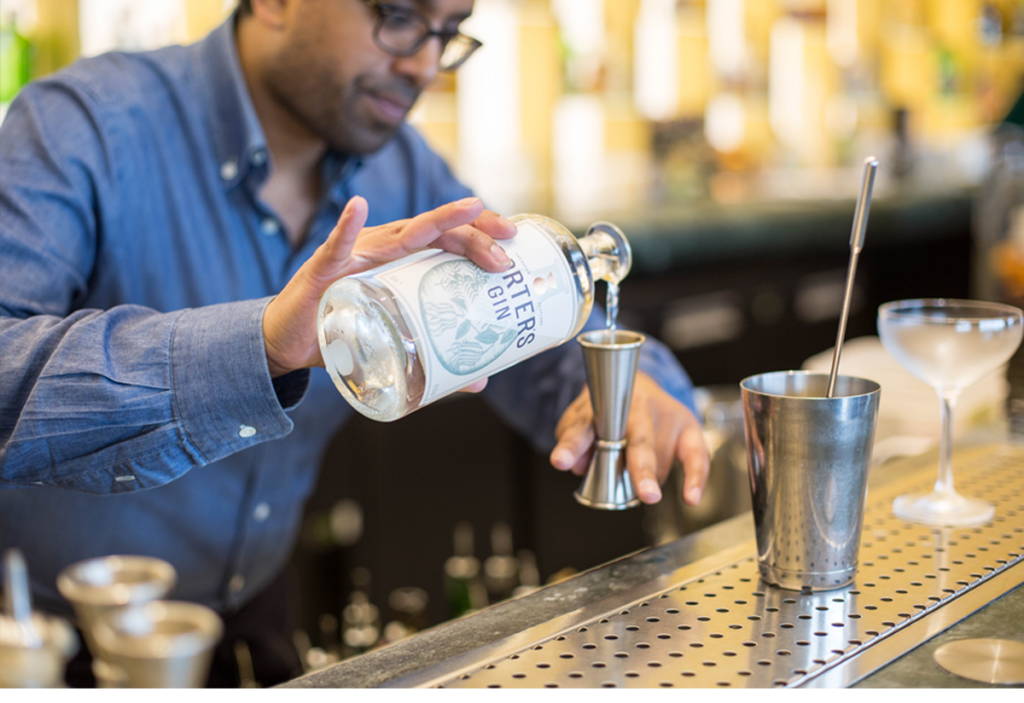 Lastly, What are your favourite summer cocktails? Why?
I love citrussy, cooling drinks in summer so anything light and bright is ideal – think Daiquiris, Rickeys and Spritzes – but I find summer tends to swell in numbers when you're catching up with friends so drinks that are easy to serve to a group are ideal. Mint, citrus and cleaner flavours all seem to suit when the sun is out, and having something with a little length that opens out over time is ideal. Hi-balls are the ultimate drink for gatherings with friends as they continue to unfold as you chat away so are the perfect garden serves. There's a reason everyone turns to a G&T! But there's plenty of drinks that fit this vein (the 'Peach in a Pine Cone' at Dandelyan is basically a pimped G&T that's great in summer!) so it's worth straying from your norm.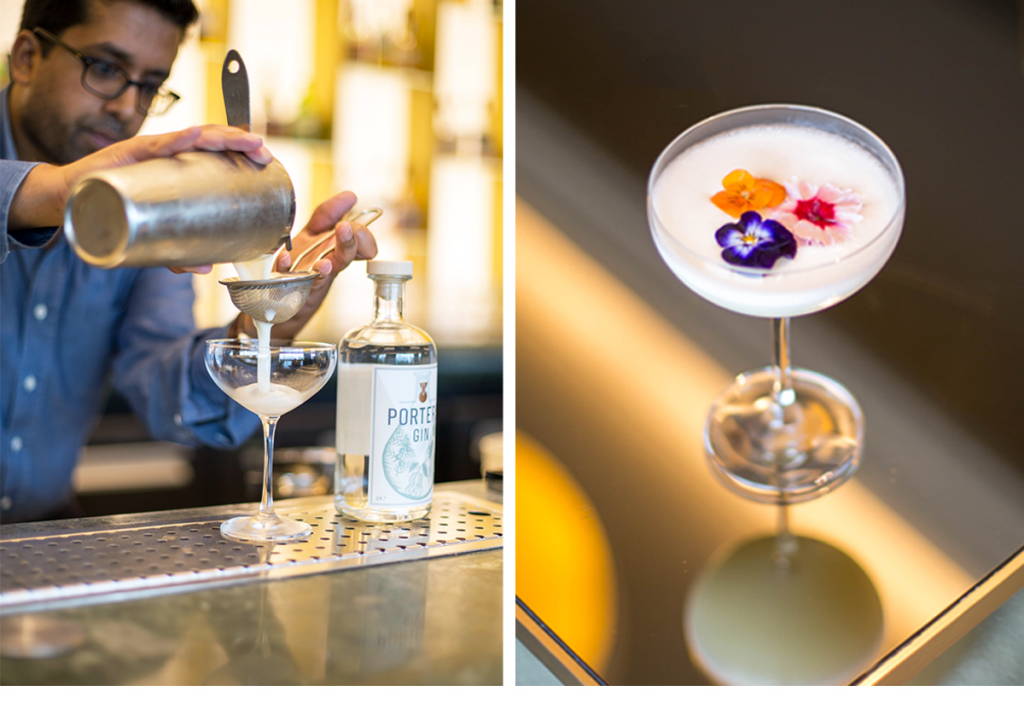 In honour of our new collection, we're giving one lucky winner a chance to win a private guided tour of Tate Modern's Georgia O'Keeffe exhibition, an overnight stay at Mondrian London with a 'Jimson Blossom' cocktail to taste at the Dandelyan bar downstairs and £1000 to spend on our Georgia-inspired range. Enter here to be in with a chance to win.
Mr Lyan's Bar at The Mondrian Hotel Dandelyan recently won The Best Bar Team whilst their Hoxton-based sister bar White Lyan won Most Creative Bar at Time Out Bar Awards London 2016. Find out more here.
Interview by Kate Goudsmit