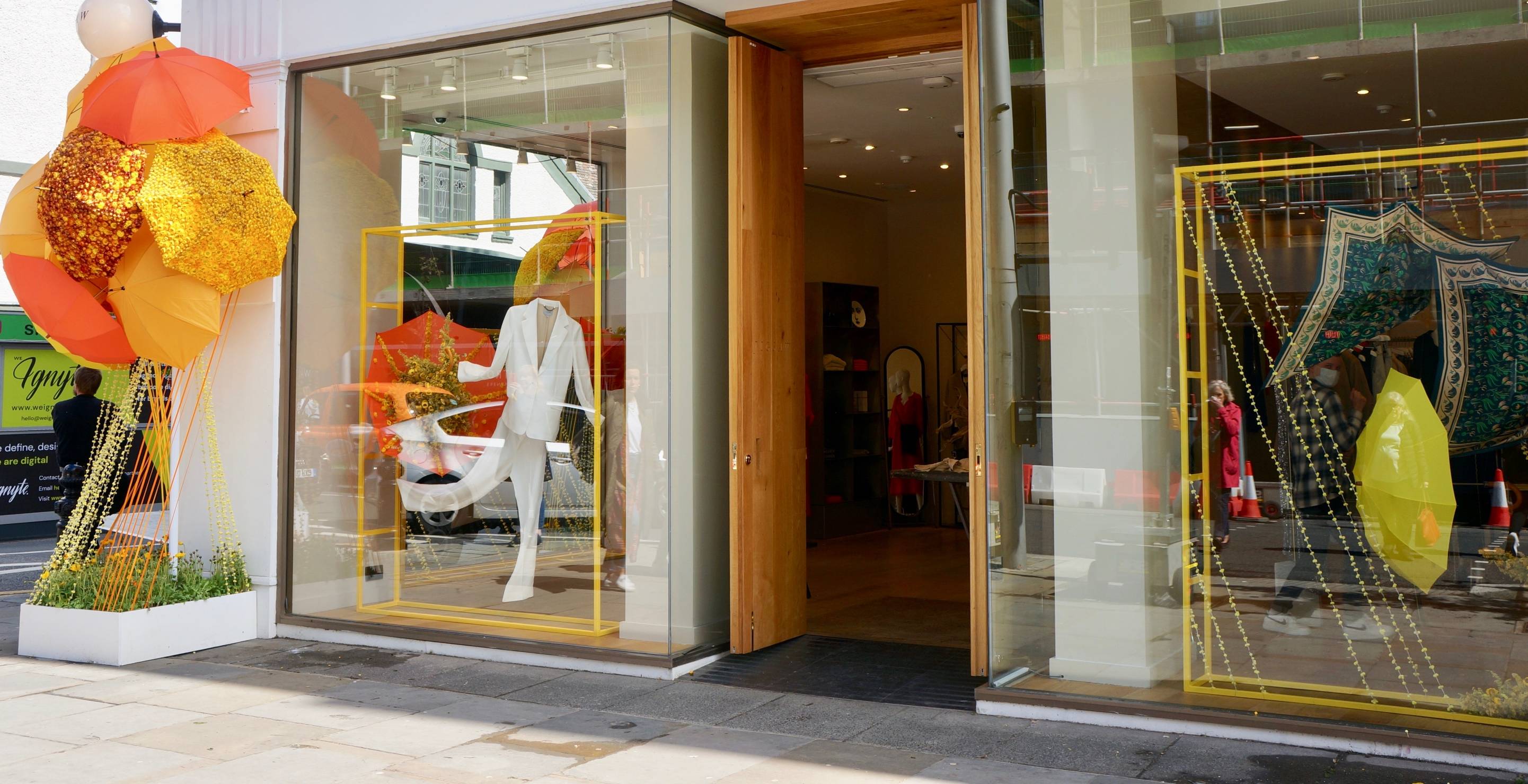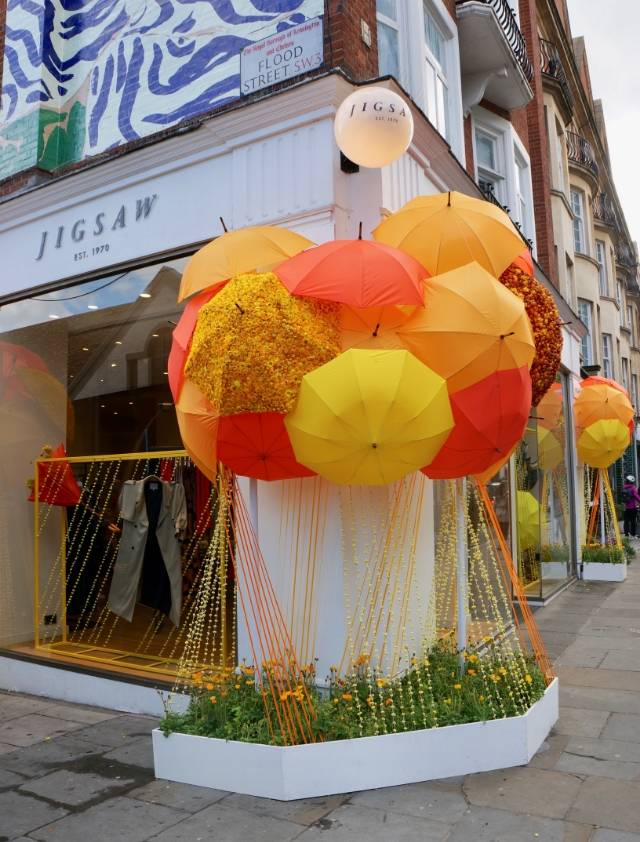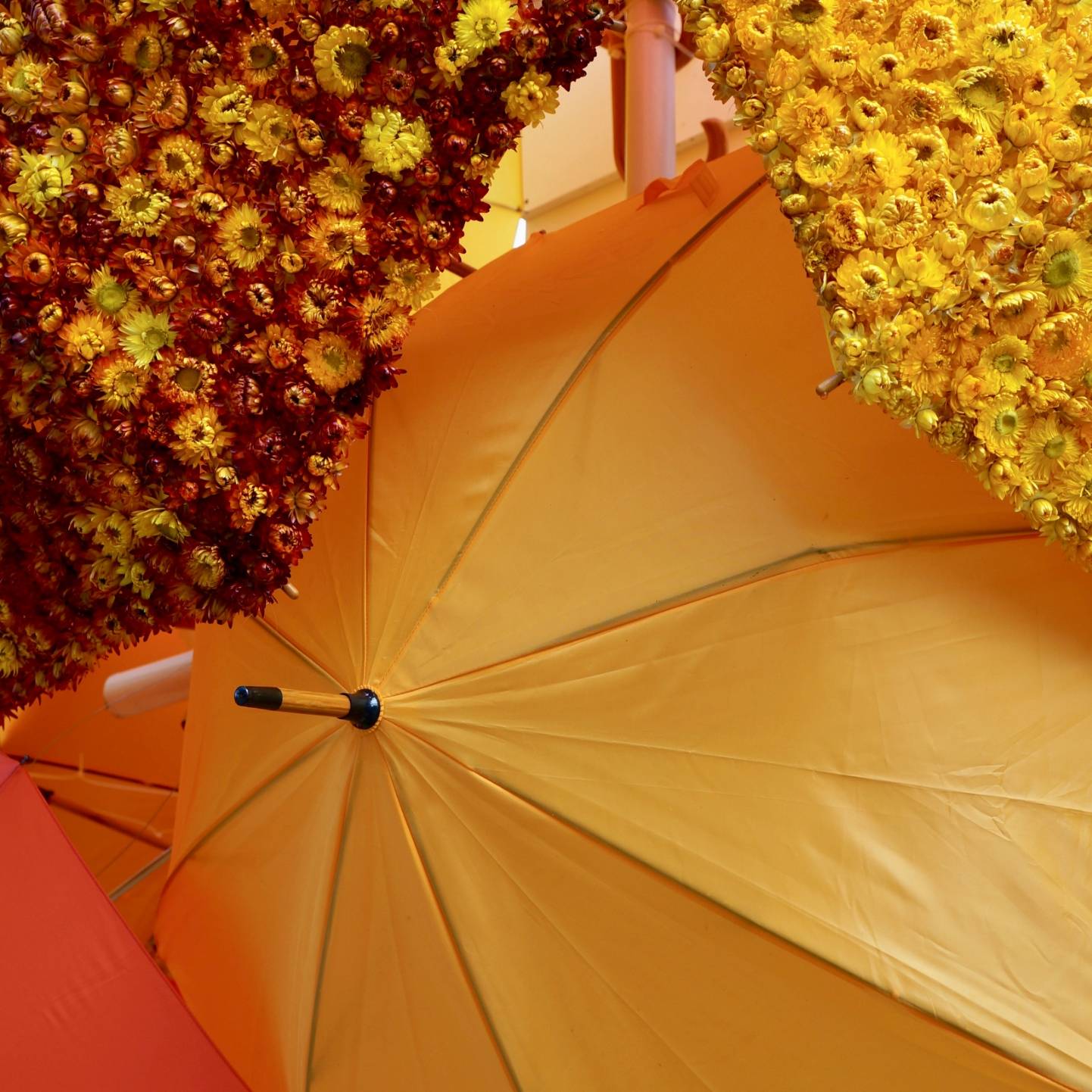 Chelsea in Bloom
We are thrilled to be participating once again in this year's Chelsea in Bloom. Together with award-winning design studio Veevers Carter, we have taken inspiration from a quintessentially British icon, the weather.

With unexpected sunny days and sudden downpours, British weather can be spontaneous and unpredictable, impacting our relationship with style and eccentrically inspiring the way we dress.
Inspiration
This week, our luxurious King's Road eco-boutique has been adorned with intricate floral umbrellas, white cascading helichrysum 'rain' and pools of poppies and buttercups to create a tactile, whimsical colour palette.

Established in 1970, Jigsaw is incredibly proud of its British heritage. Taking inspiration from this year's theme, rediscovered icons from our archive have been woven into the creative, including a timeless white suit and silk floral prints.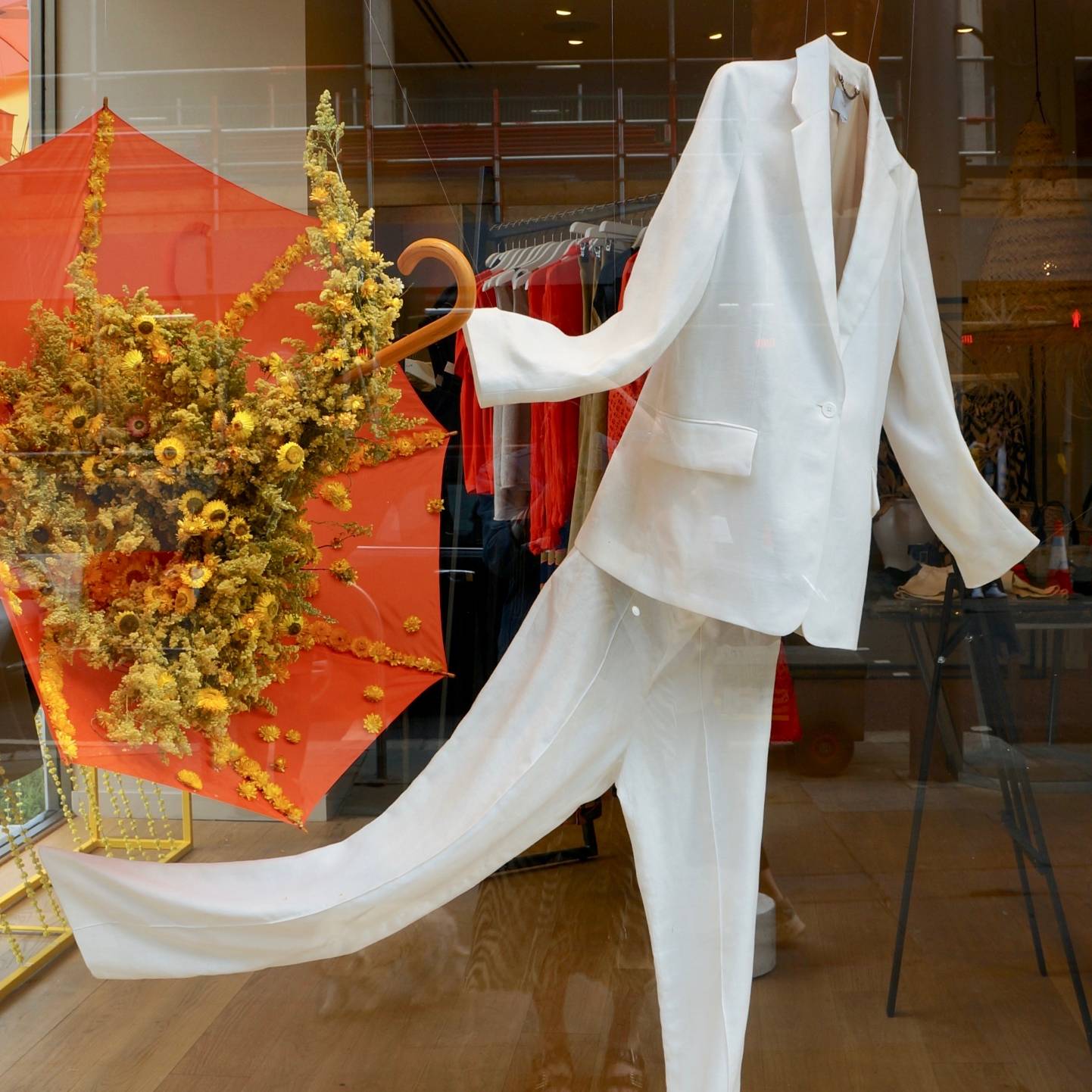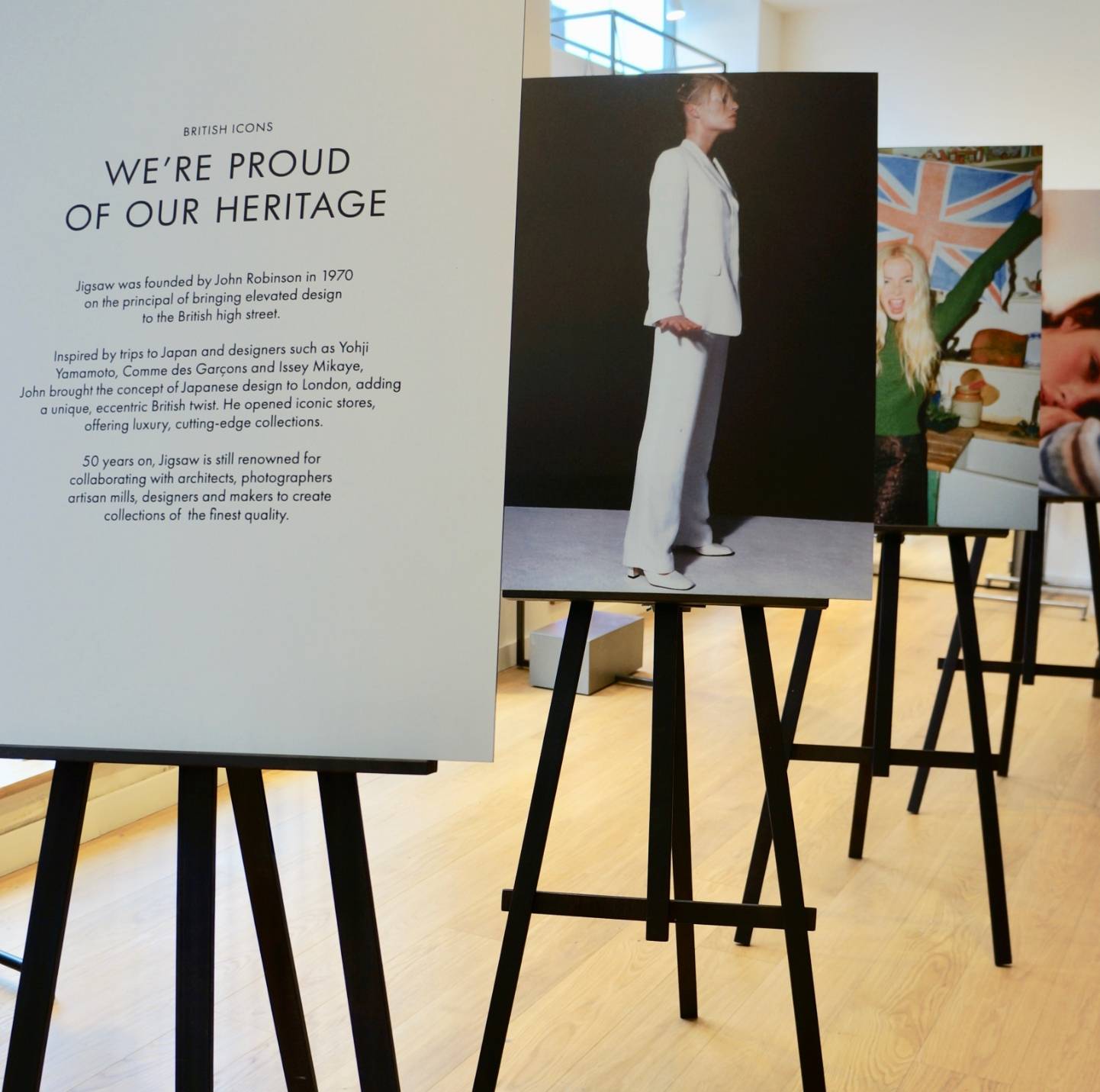 Collaboration
We are delighted to once again work in partnership with Veevers Carter to bring our iconic concept to our King's Road boutique.

Please join us in store for a week of celebration, conceptual design and beautiful foliage, which at the end of the festival will be re-purposed or dried and given a second chance to bloom in future displays.