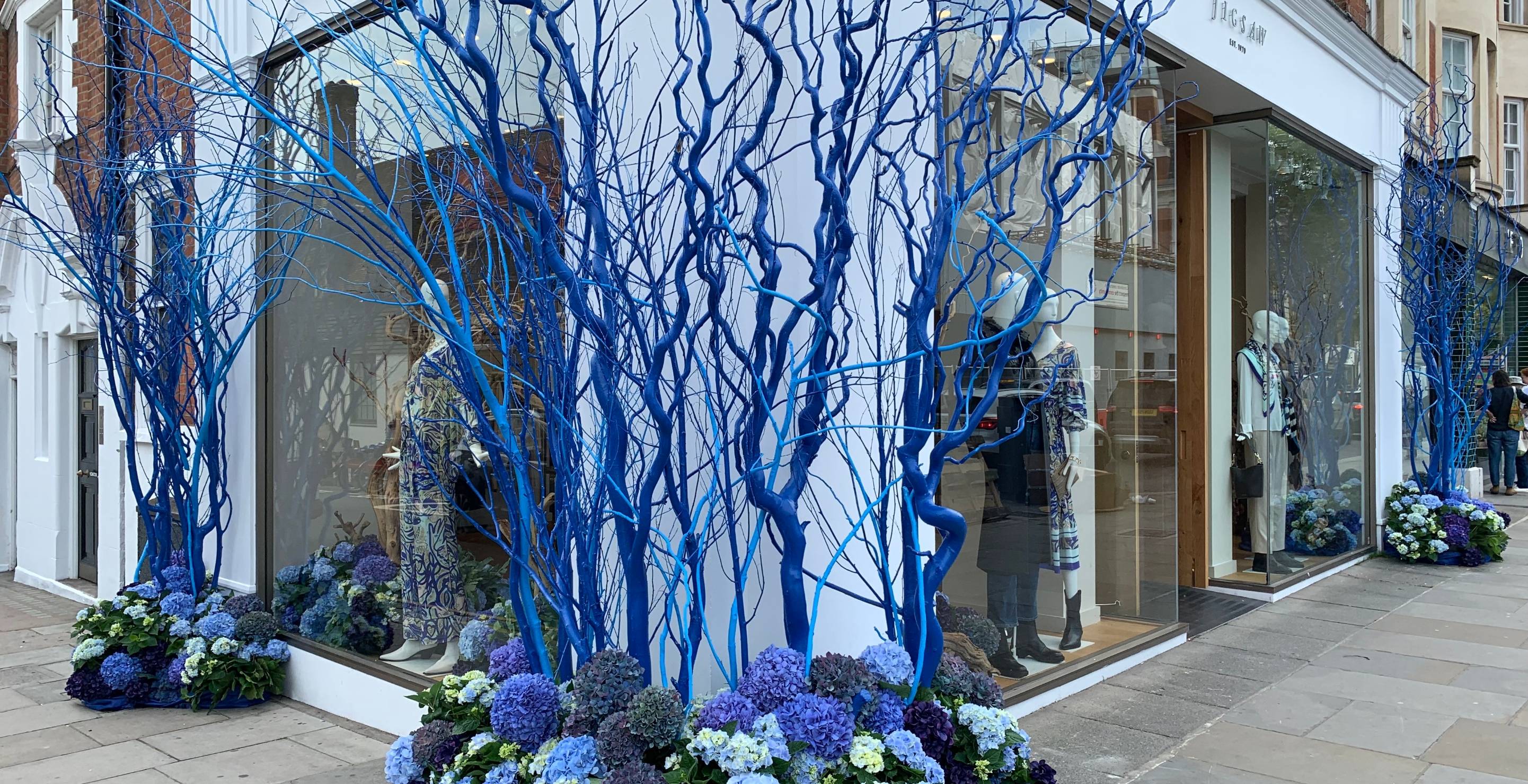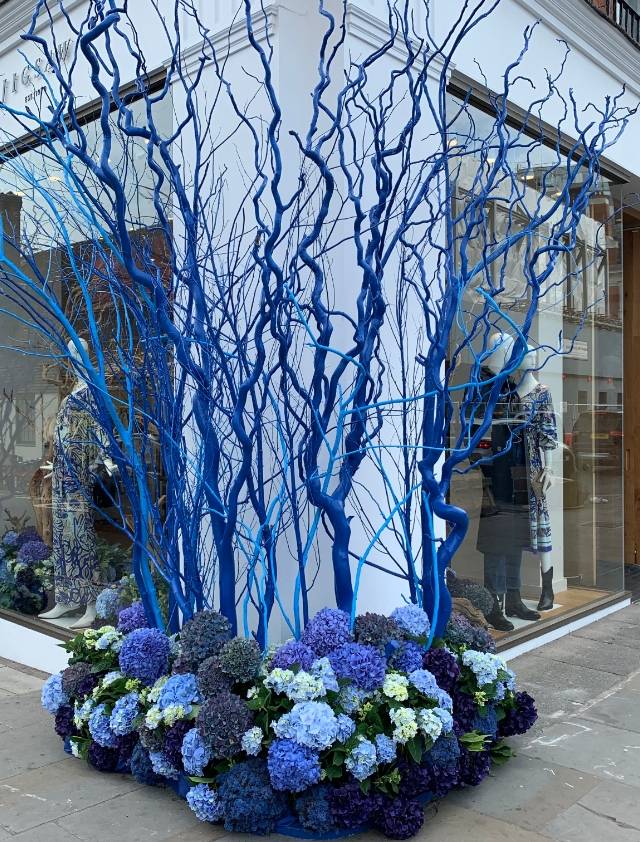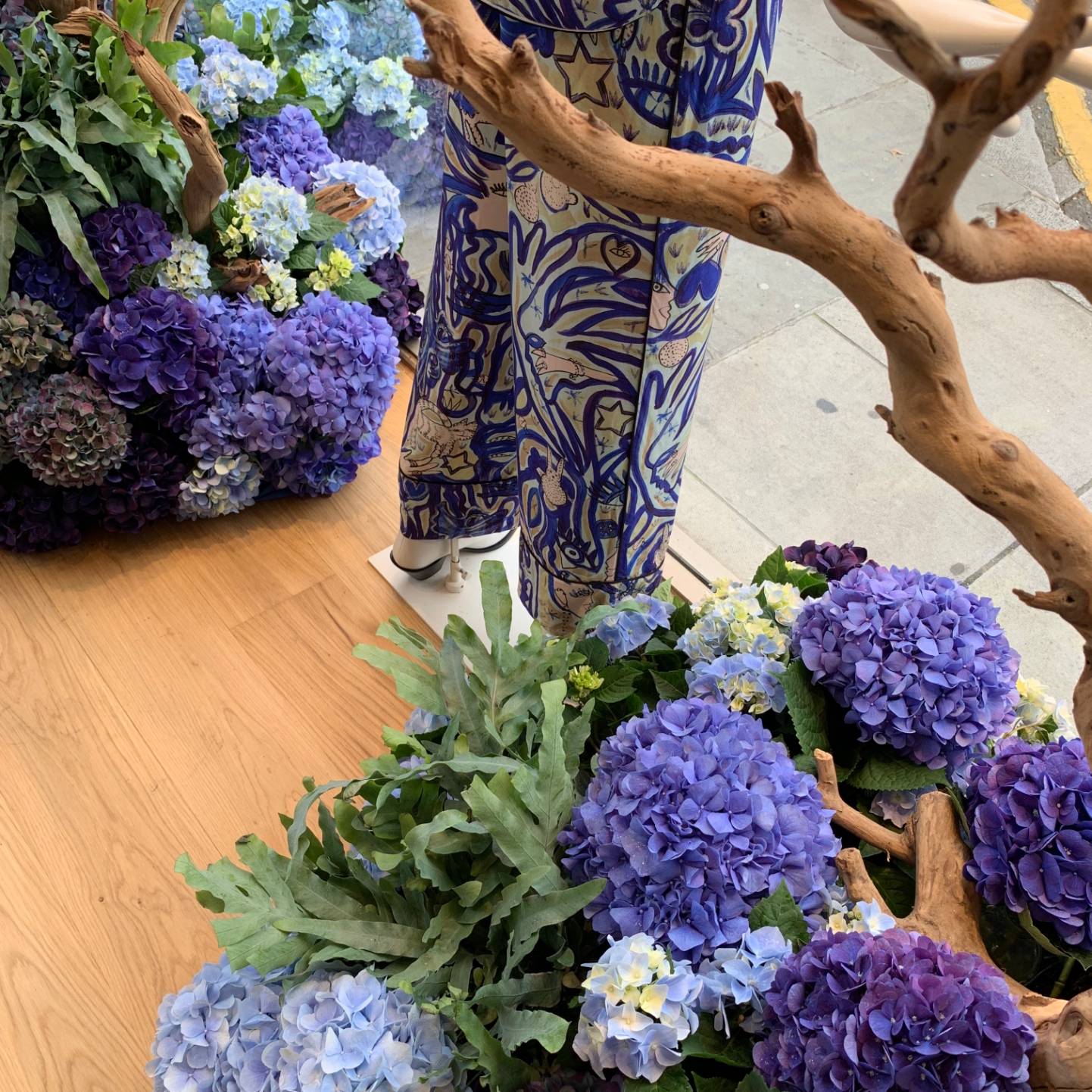 Chelsea in Bloom
To celebrate the arrival of Autumn and Chelsea In Bloom, we're taking customers on an Extraordinary Voyage Into the Woods at our new King's Road boutique. Working with award-winning floral design company, Veevers Carter, we've created a unique display inspired by our Twilight Dreams collection.
We invite you to stand amongst our thicket of trees and take a journey into our surrealist woods. Share your pictures of the display on Instagram #jigsawintothewoods for your chance to win a piece from the new collection. You can find the installation at145 King's Road SW3 5XT and vote for us in The People's Champion Awards via Chelsea in Bloom here.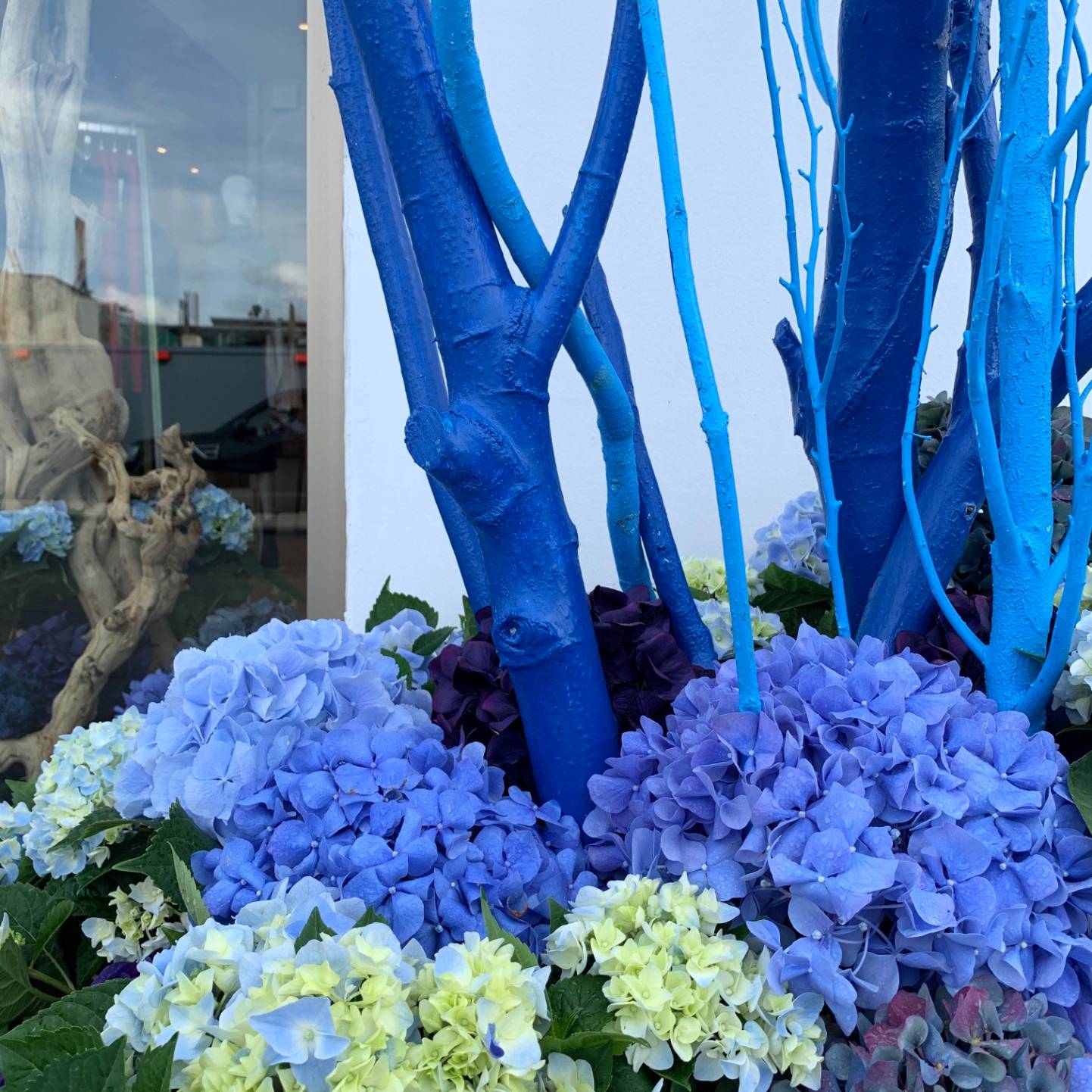 Veevers Carter
Veevers Carter is a multi award-winning floral design studio who created a floral tribute to the Queen for her 90th birthday at the 2016 RHS show. All the foliage used in our display will be re-purposed or dried and given a second chance to bloom in future displays.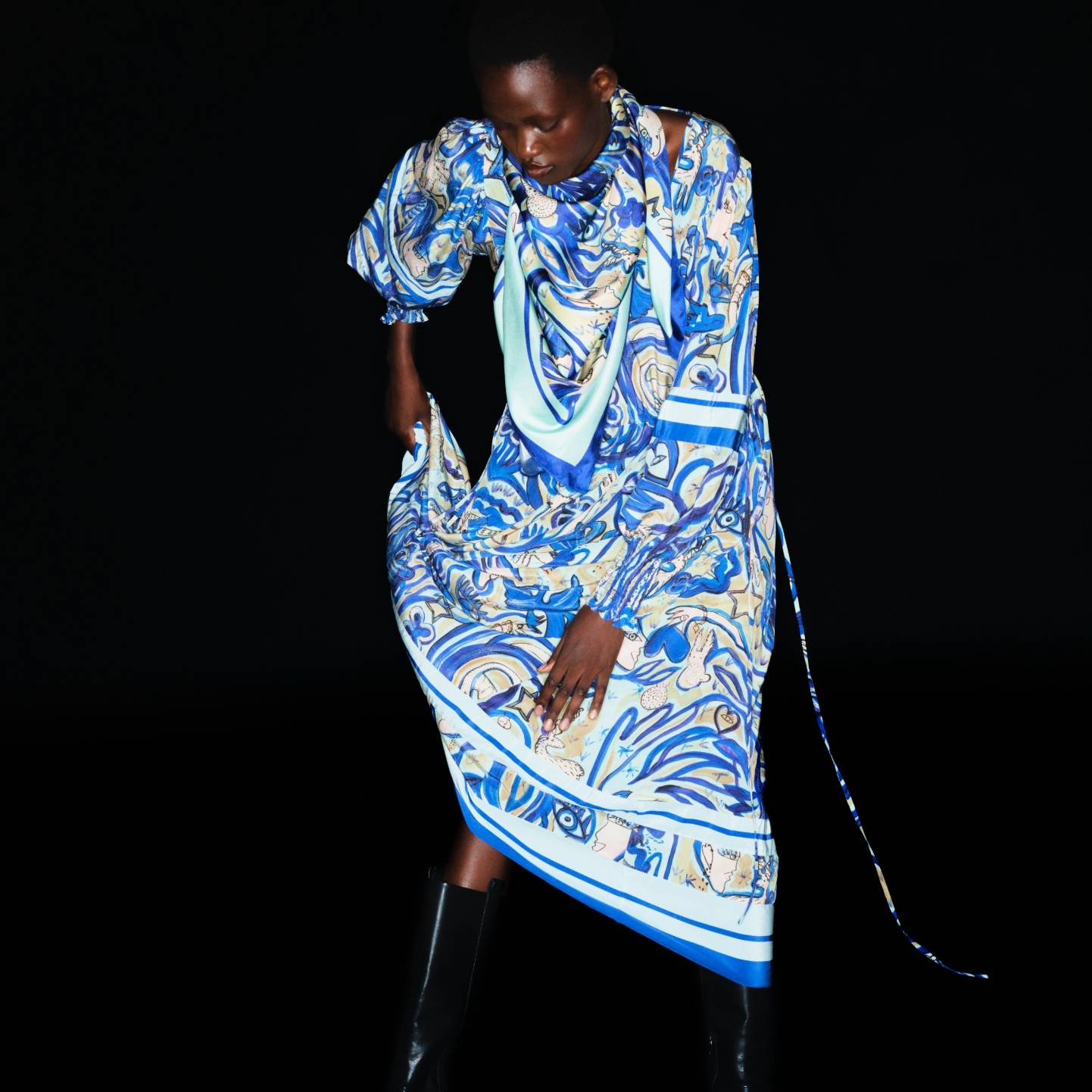 Twilight Dreams
British Artist, Janet Lance Hughes, hand-painted two exclusive prints for us – Twilight Dreams and Woodland Shadows. The motifs are inspired by the notion of getting back in touch with your inner spirit whilst exploring connections with folklore and nature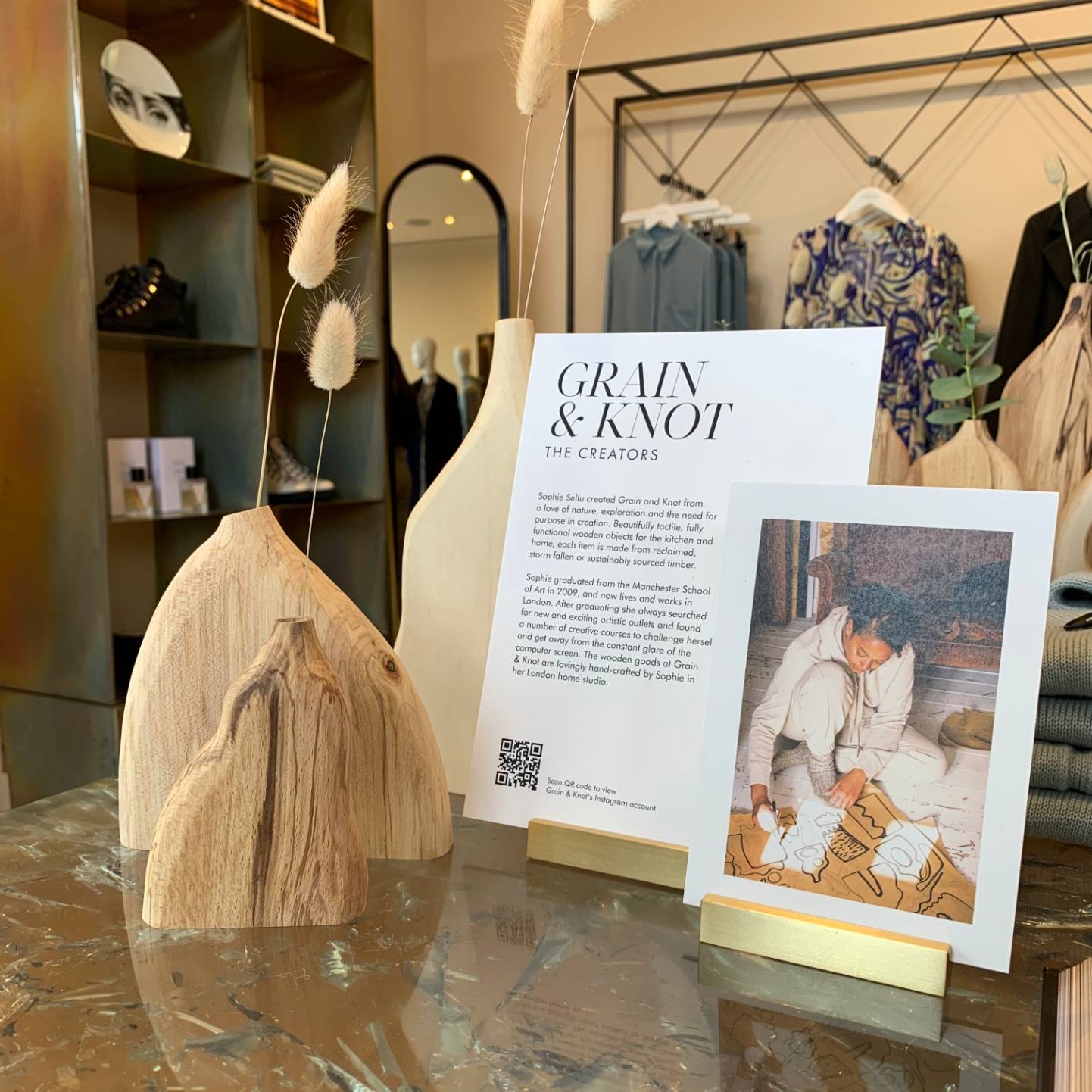 Grain & Knot
Sophie Sellu created Grain and Knot from a love of nature, exploration and the need for purpose in creation. She has created a range of fully functional wooden objects exclusively for us. Each item is made from reclaimed, storm fallen or sustainably sourced timber.
King's Road Exclusives
We have partnered with a number of artisans for our King's Road store to ensure an immersive boutique shopping experience. From Ayten Bears, who hand-craft bespoke teddies from Jigsaw fabric remnants, to beautiful lampshades by Bloomsbury Revisited.