Introducing our new merino collection in partnership with Biella ZQ Merino, the world's leading ethical merino wool. Offering a luxuriously soft hand feel and breathable quality, each piece is sustainable and traceable from the farm.

We spoke with Jaz Mathisen, who lives and works in New Zealand on Awakino Farm where a portion of our merino is sourced, about life on the farm and the importance of knowing what end product comes from this noble fibre.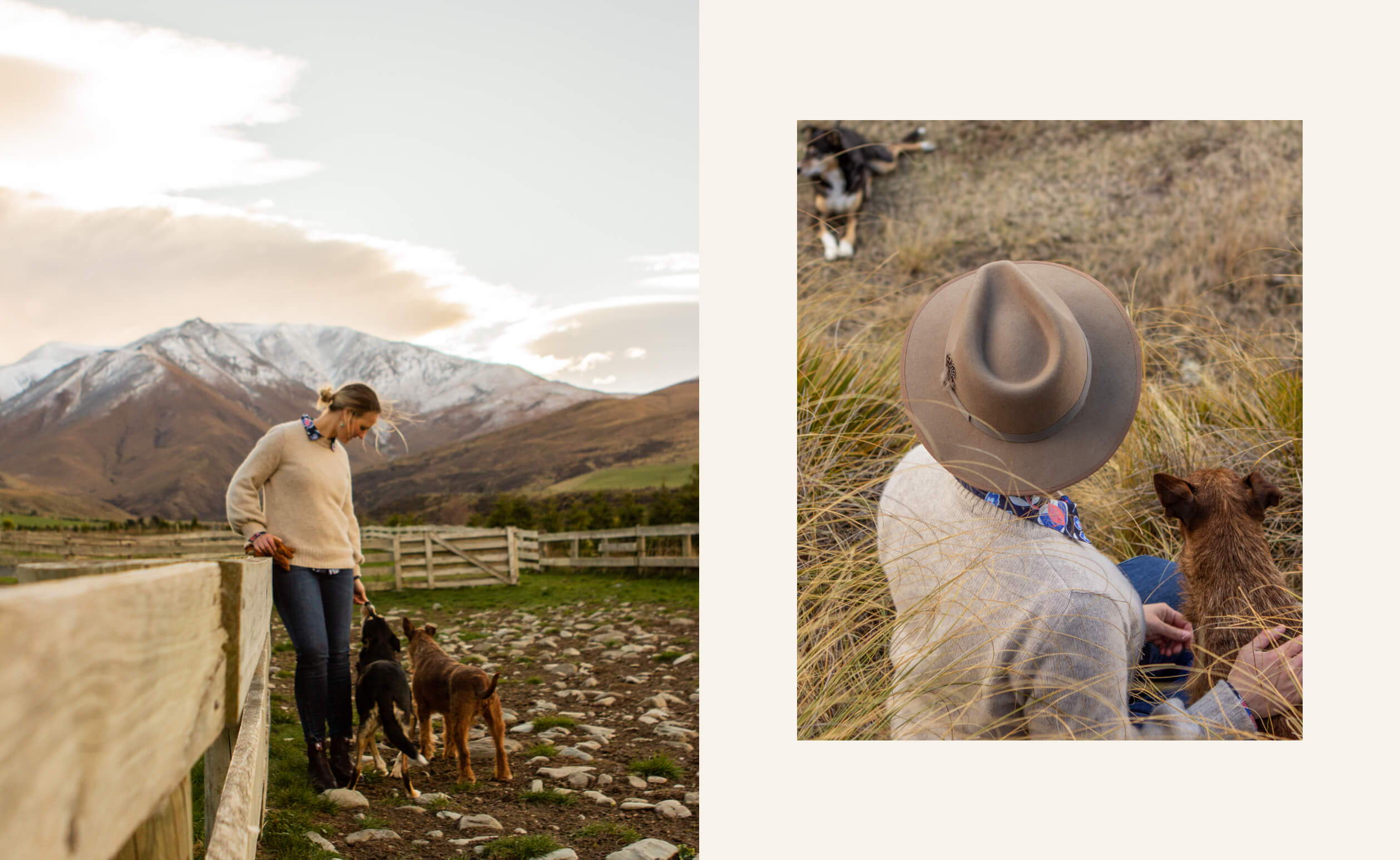 HOW WOULD YOU DESCRIBE – WHAT FARMING MEANS TO YOU?
To me, farm living is the epitome of pioneering women before us. It is essentially living off the land and using our freshly harvested products to live a fulfilling and gratified life. Like those pioneering farmers there is so much passion and hard work that goes into every day farm life and that is evident all around us. It is in the health of our animals, in our environment, in our children's upbringing and finally in our end products. Seeing those end products leaving the farm makes everything more meaningful.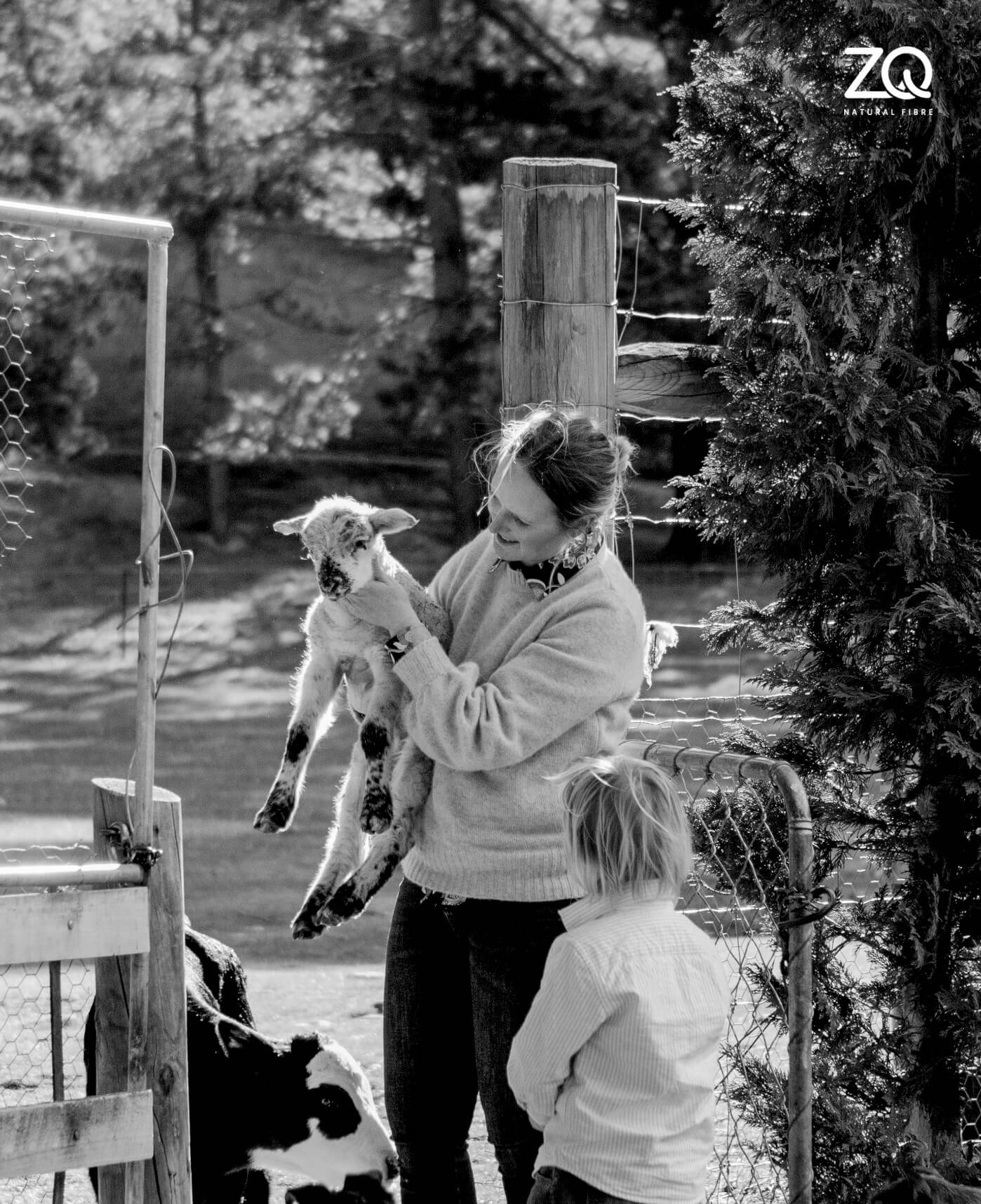 how did you get into farming?
From a young age I knew I wanted to do something with animals. I grew up on a small farm and that instilled a love of farming in me. I studied agriculture upon leaving school then worked on a few different farms before finding my passion. That passion was working with fine wool sheep on a stud. I came to have a more in-depth knowledge of the unique Merino breed and its incredible natural fibre. There is no other sheep breed quite like the Merino with its ability to live in the mountainous terrains with very little human interaction and create such an exceptional fleece.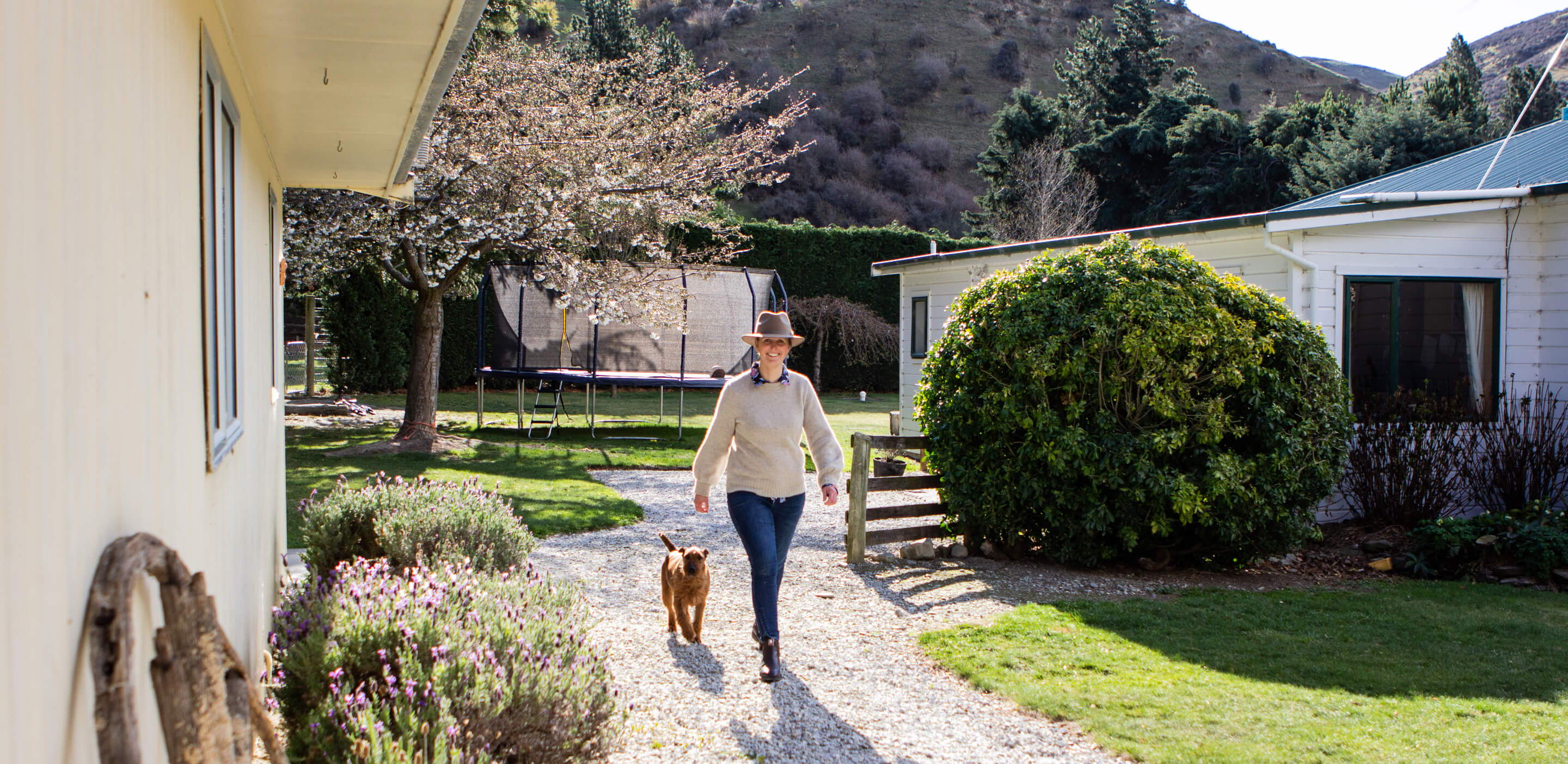 HOW IMPORTANT IS IT TO YOU TO KNOW WHERE YOUR WOOL GOES?
To us as farmers it is extremely important to see where our wool goes and what the end products look like. It is incredibly humbling and also draws out an inner passion to continue producing this natural wonder-fibre. It creates a line of traceability right from when that animal was born and throughout its life. Every year that animal provides us with a beautiful fleece and every year we get to see where our wool goes and what garments it's created into. And by supplying our wool to ZQ we know we are working alongside likeminded farmers, with similar aspirations to ours. We are also supplying our wool to companies who applaud our farming practices which makes us continuously strive to better ourselves.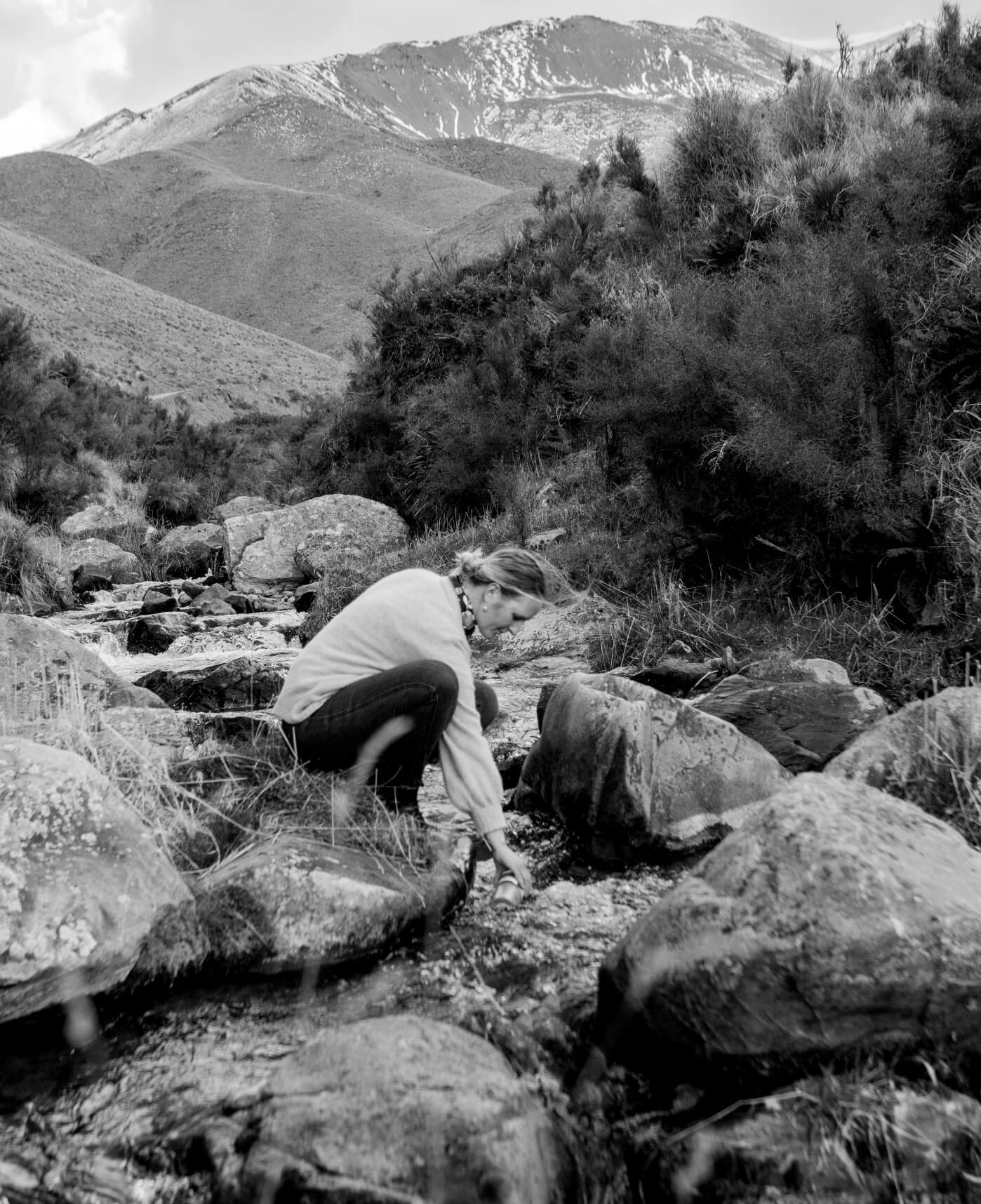 WHAT DO YOU THINK ABOUT THE FUTURE OF THE WOOL INDUSTRY?
It is amazing and slightly surreal to see renowned, established clothing lines such as Jigsaw using our farms wool. It shows us how important sustainable and ethically farmed fibres are going to be in the clothing future. We are seeing more consumers becoming environmentally conscious and wanting to purchase natural fibres which will break down after the end of their life. Because of this I believe wool has a real future in the fashion industry and am excited that the benefits of wearing natural fibres is reaching a wider audience.