A by Jigsaw Autumn Winter 17: The real meaning of luxury
The linen is from Italy's famous Loro Piana mill; the silk is the dense, lustrous 20 momme kind; the cashmere heavy gauge. The buttons are shell or bone, and camel hair coats are made from real camel hair. Designed by Collette Brown, alumna of Burberry and Dolce & Gabbana, the patterns are cut in-house in London, and many pieces made at the same small, highly skilled British factories which produce for luxury designer brands. Production capacity at this boutique level is small, which means the chances of running into anyone else wearing the same dress or suit are minimal.
The brand is something of a well-kept secret among the British fashion editors on the international front rows. The designer name? Trick question. It's not a designer brand at all. This is A by Jigsaw, on the good old British high street. Not that the prices are cheap, mind you. But they are a fraction of what clothes with similar production values cost when they come with a glitzy brand attached. (An A by Jigsaw wool coat is about £600, a calfskin one around £1,000. On Bond Street, you would be looking at triple those prices.)

'That height of ambition for what a British fashion brand without stratospheric prices can be is what the premium line hopes to bring back'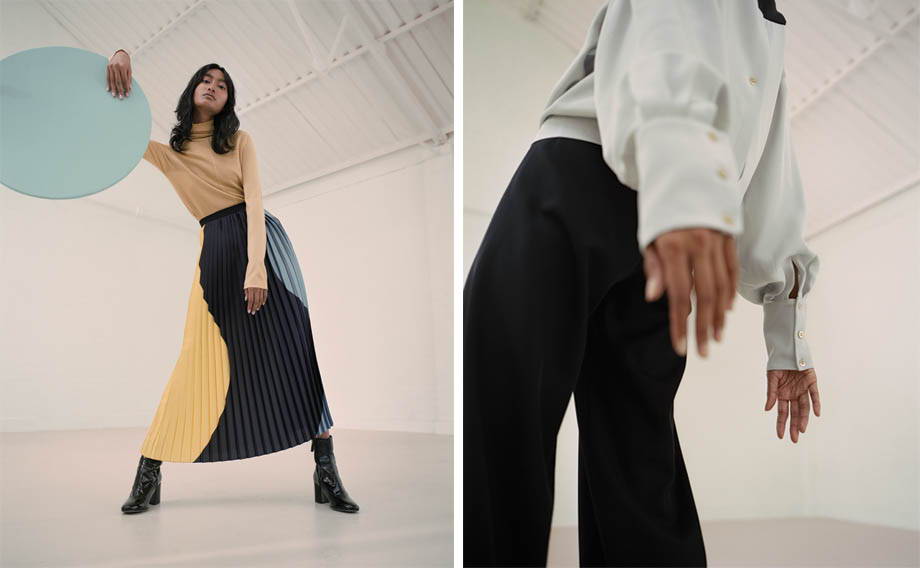 The A by Jigsaw line, now heading into its fifth season, "is our attempt to reconnect women with the real meaning of luxury in fashion, which is the joy of beautiful clothes," says Jigsaw's chief executive, Peter Ruis. "When I was a student I had a Saturday job in M&S. With those wages, I could afford to save up a few hundred pounds and buy a designer jacket. The prices of designer fashion have soared out of reach of almost everyone in the last decades. But we wanted to show that if you take the designer branding out of the picture then well-designed and well-made clothes can still be affordable."
A by Jigsaw reconnects the brand with its origin story: Jigsaw, after all, was the first premium high street label. I have a vivid memory of the blackberry-coloured wool suit bought for me by my mum to wear to university interviews, when I was 17. I loved the modern, minimal cut — this was 1990, after all — while my mum was pleased with the quality of the wool, and the sleek silk lining.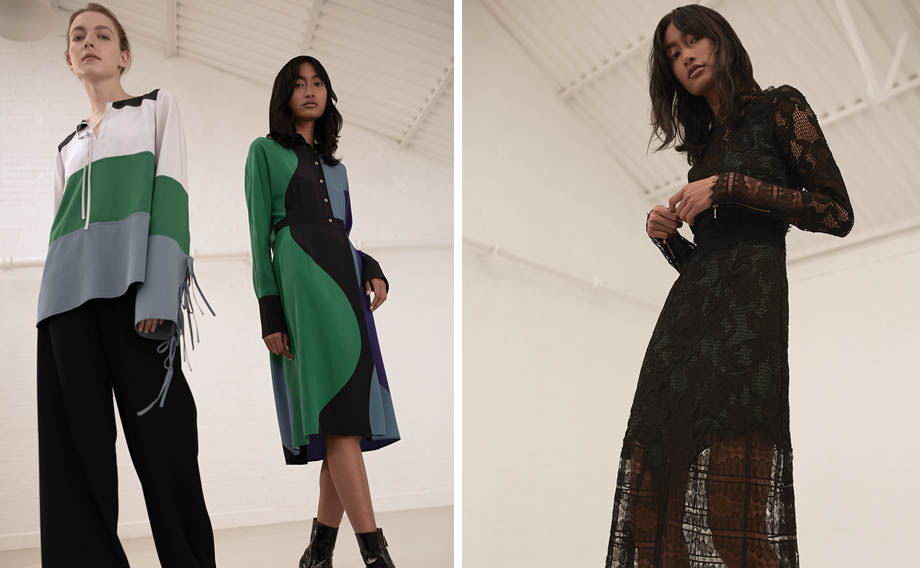 Jigsaw sat just below Joseph and Nicole Farhi in their heyday, as an upmarket label. The architect John Pawson designed the stores. Juergen Teller shot the lookbook. That height of ambition for what a British fashion brand without stratospheric prices can be is what the premium line hopes to bring back.
Ruis says word of mouth is the most consistent driver of sales, and my personal experience backs this up. I spent much of the winter of 2015 in the Rose Long Coat, in black wool crêpe with a midnight blue tuxedo silk-lined lapel. I loved the sleek silhouette created by a meticulously darted waist. Over that winter I lost count of the number of women who tapped me on the shoulder to ask where it was from. These were normal women, the non-chauffeur-driven kind, women who travel to work on the tube like me, who don't have Bond Street budgets, but who nonetheless recognise and appreciate a beautifully tailored wool coat. Those women knew a good coat when they saw it, without the signposting of a designer label. Will you?