A BRief History of Breton
FEBRUARY 19, 2014 | BY JIGSAW
As with many menswear staples, it comes as no surprise that the Breton stripe also has strong roots in military and working class culture — which has been adapted over the years to become one of the most steadfast summer trends. Nautical stripes were first worn by the French army after the 1858 Act of France made the familiar striped tops part of regulation uniform. Named after Breton, the native Celtic language of the French peninsula of Brittany, the original knit matelot tops featured a 3/4 sleeve, boat neck and 21 navy stripes to signify each of Napolean Bonaparte's victories against the British Navy during the Napoleonic Wars. And thus the nautical associations were born. Stripes were forevermore linked to the sea.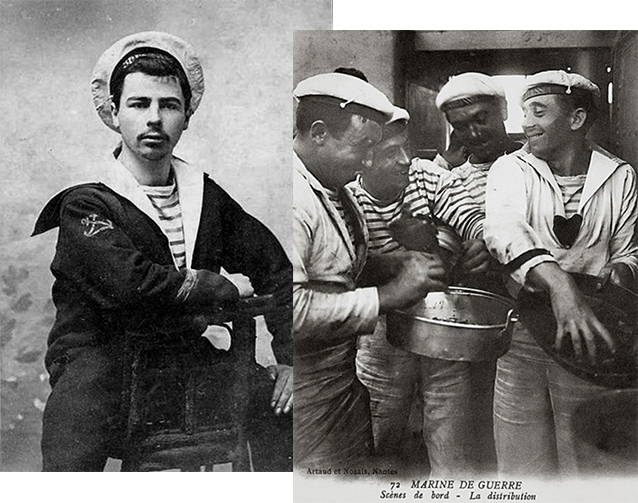 In 1927, after years of representing the working class, seafaring Frenchman, it was Coco Chanel who transformed the nautical stripes for high fashion. The masculine attributes that it lent to the garments were as refreshing as a salty whiff of sea breeze. The trend couldn't have come at a better time as the world at large became enamoured with the new concept dressing for leisure and sport. The Breton stripe soon became synonymous with lavish Rivera holidays and the privileged upper class who frequented the Mediterranean coastline such as Wallis Simpson and the Duke of Windsor (pictured below).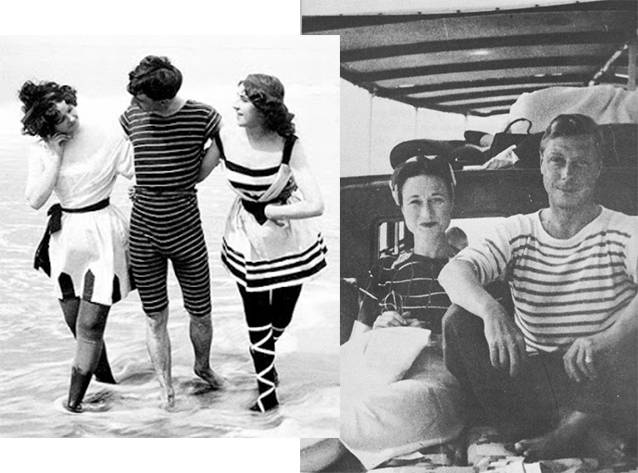 The Breton top made a triumphant reemergence on the youth subculture scene in the fifties and sixties with the rise of the 'Beatnik'. James Dean, the original 'teenager' and rebel without a cause, and England's own bad boy Mick Jagger were huge fans of stripes, thus lending a facade of 'cool' to those who emulated their style (pictured below). Fine stripes later became a pattern linked with grunge in the nineties furthering the inherit link with music culture.
Breton stripes have withstood the test of time and still manage to remain a constant trend in menswear. Whether you are drawing upon its nautical, sportswear or rebellious influences, this most egalitarian of tops has something to offer every man. Each season we extrapolate the traditional Breton top to suit the modern man and this year we have designed transitional knitwear, T-shirts and polos to allow you to be whatever type of Breton wearer you wish.